Sveriges Snyggaste Kontor (Sweden's Most Beautiful Office) is an annual award which highlights not only the most stylish office projects of the year, but also praises innovation and the promotion of healthy happy work life. The range of projects nominated earlier this month showcase a stunning variety in office design, and we are happy to see over 14 projects featuring Flokk designs.
With the vote closing in a few weeks, we take a look at some of our favourite office designs.
New headquarters ICA Gruppen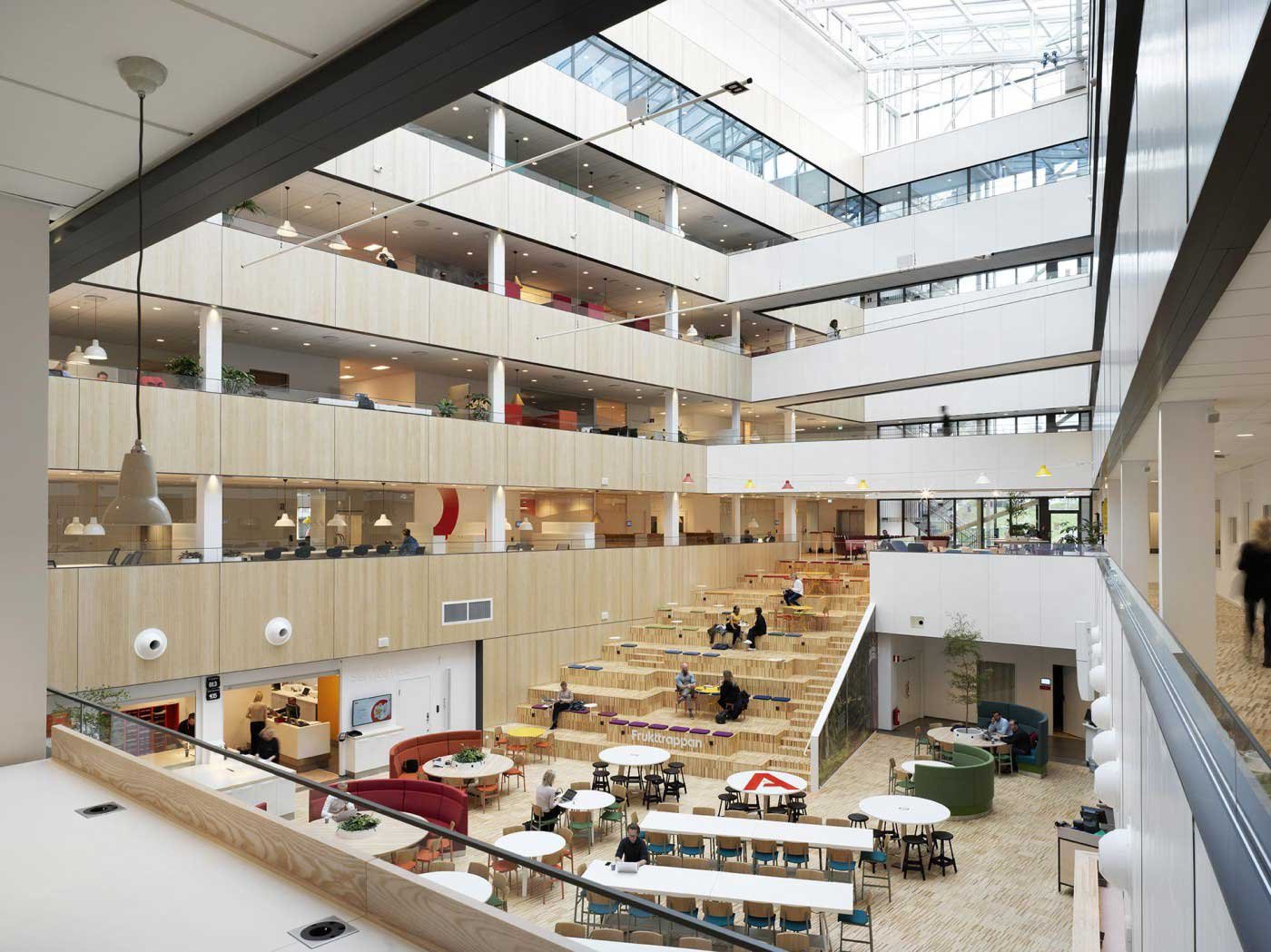 The new headquarters for ICA Gruppen is a stunning activity-based agile workspace, featuring telephone booths, conference rooms, training areas as well as unique areas such as the birdwatching lounch, IT service hub (inspired by Apple) six kitchens a bakery, gym and much more.
Furnished according to ICA's identity and brand, the project also has several environmental features, such as food waste mills to create compost or bio-gas from leftovers, and elements which cater for wellbeing such as exercise workspaces and creative workshops. In October 2019, the working environment was also BREAAM certified excellent.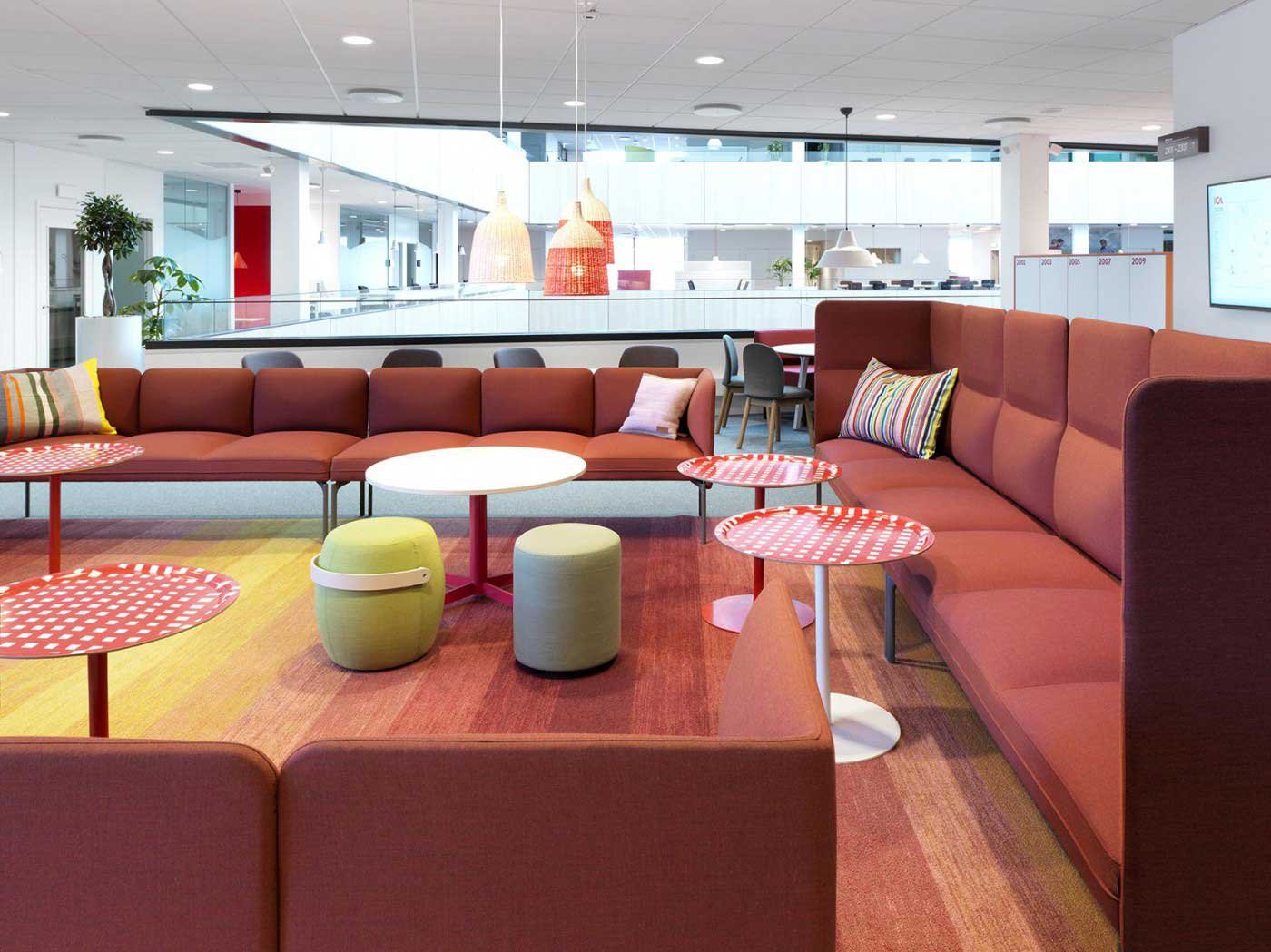 Featured: Offecct Carry On Stool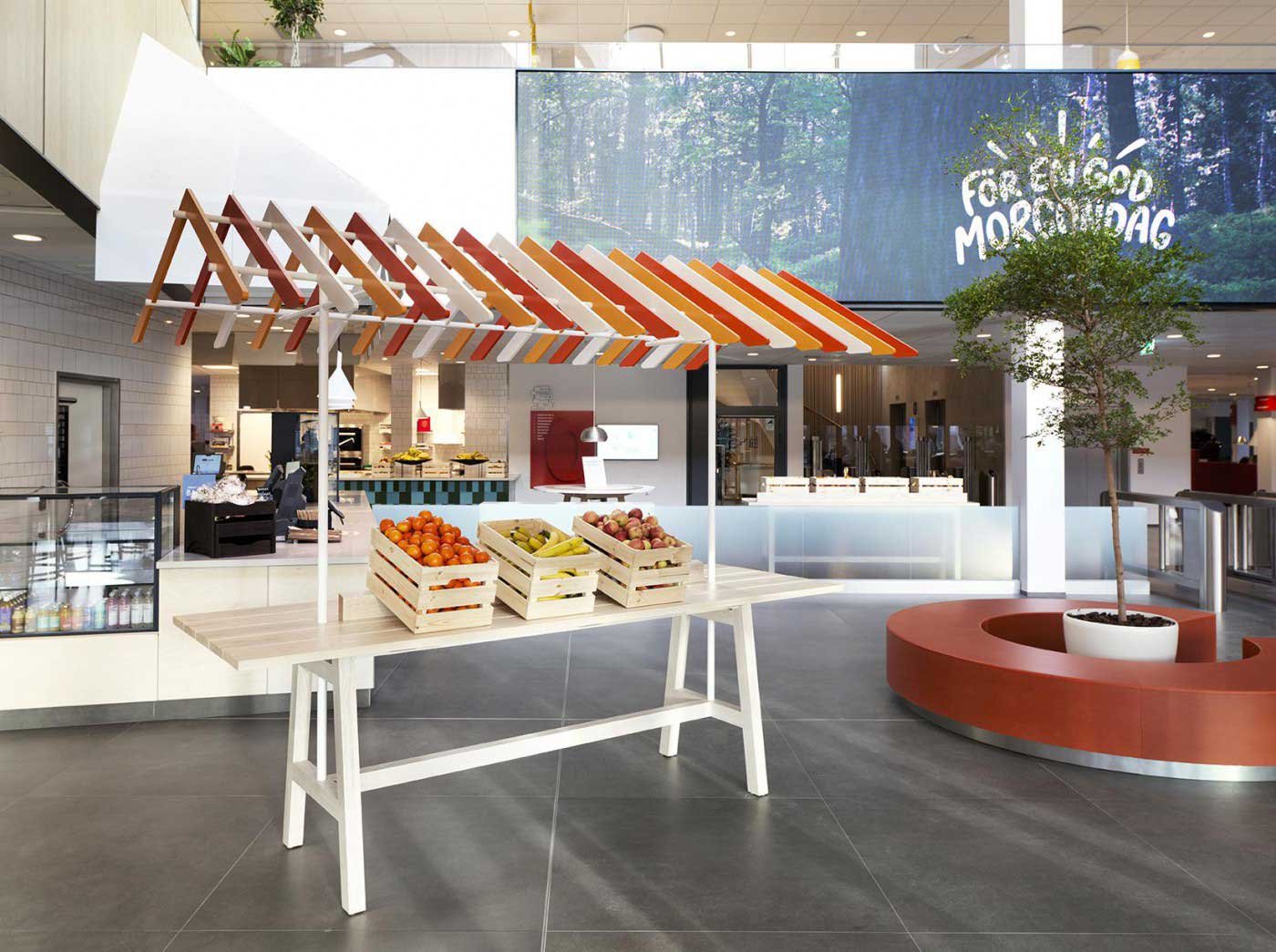 Meridium
Architect: Sofia Kagg
Photographer: Jason Strong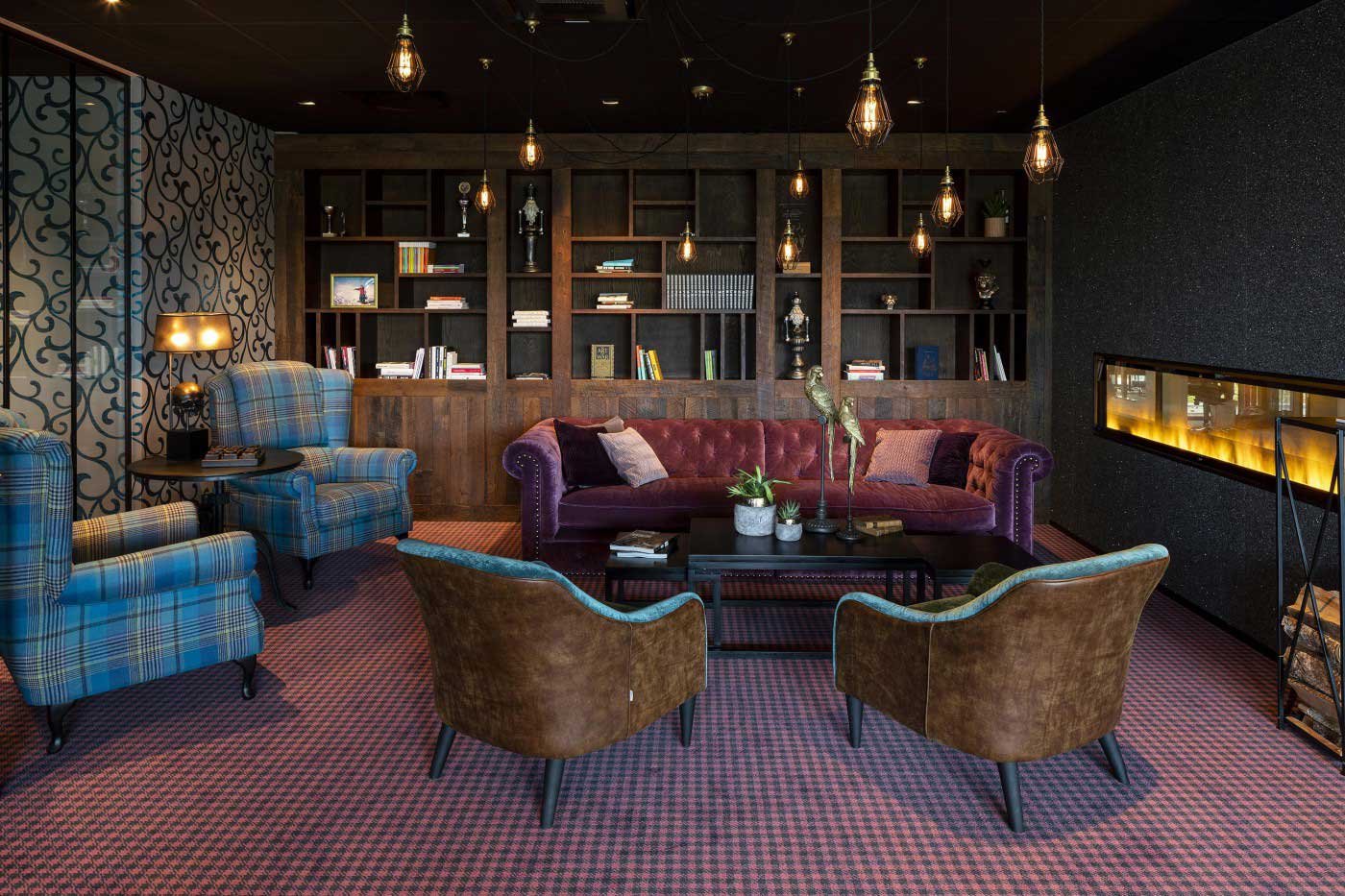 Meridium's new workspace was designed by Interior Architect Sofia Kagg, covering 3 out of 5 floors of the new build, with over 1000m2 of office space. Meridium staff were involved throughout the design process, helping to ensure that the company's culture was reflected throughout.
The result is an original office design, full of colour and warmth that feels both homely and professional, but highly original as well. A Rich colour palette runs throughout the building, with a tasteful collection of purples and blues in the open plan office area, with all furniture and fittings matching the colour scheme, including tweed patterned desk dividers. Acoustic panels, tasteful lighting and live plants all add to the environment, making it a pleasant and inspiring place to work.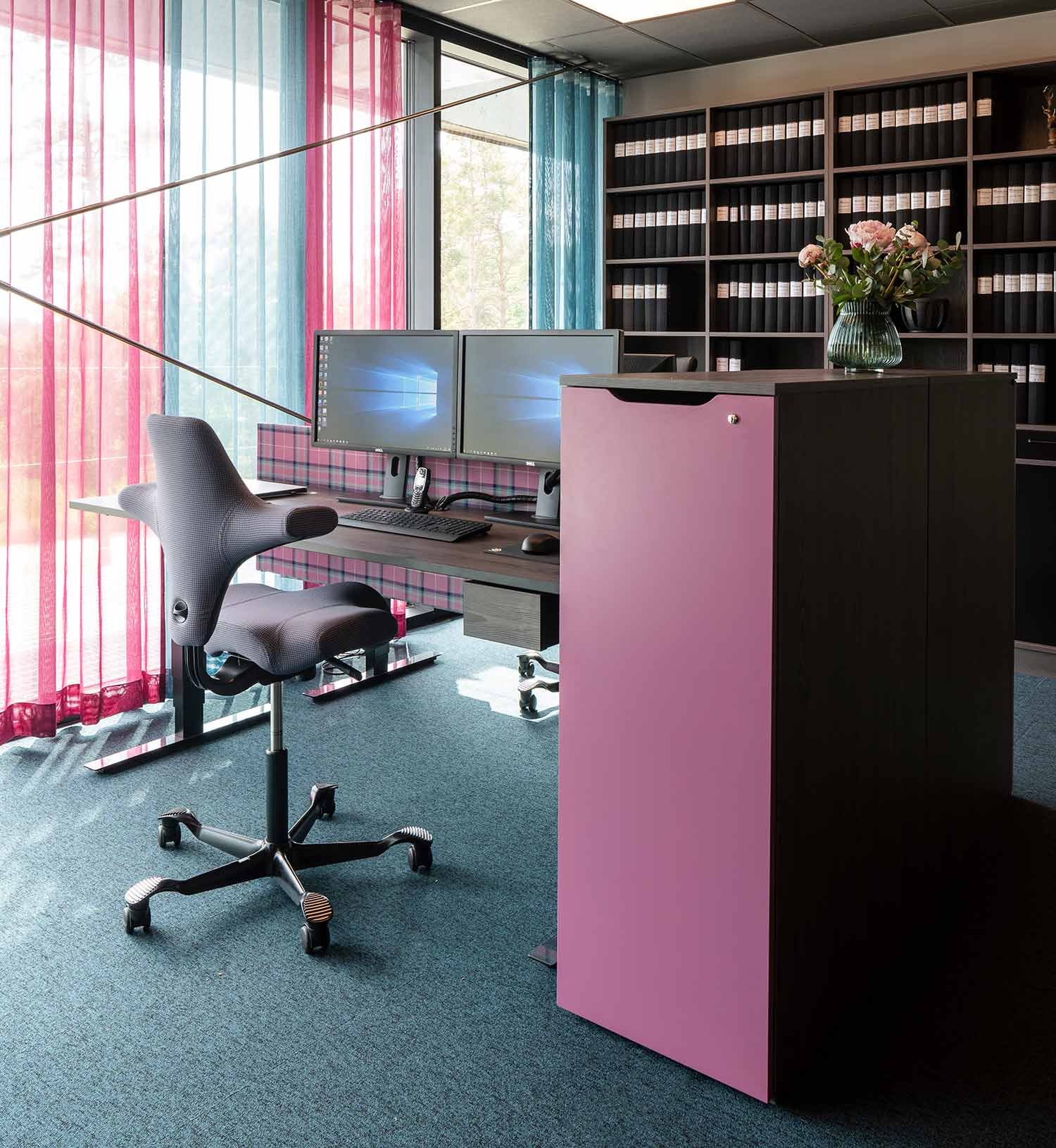 Featured: HÅG Capisco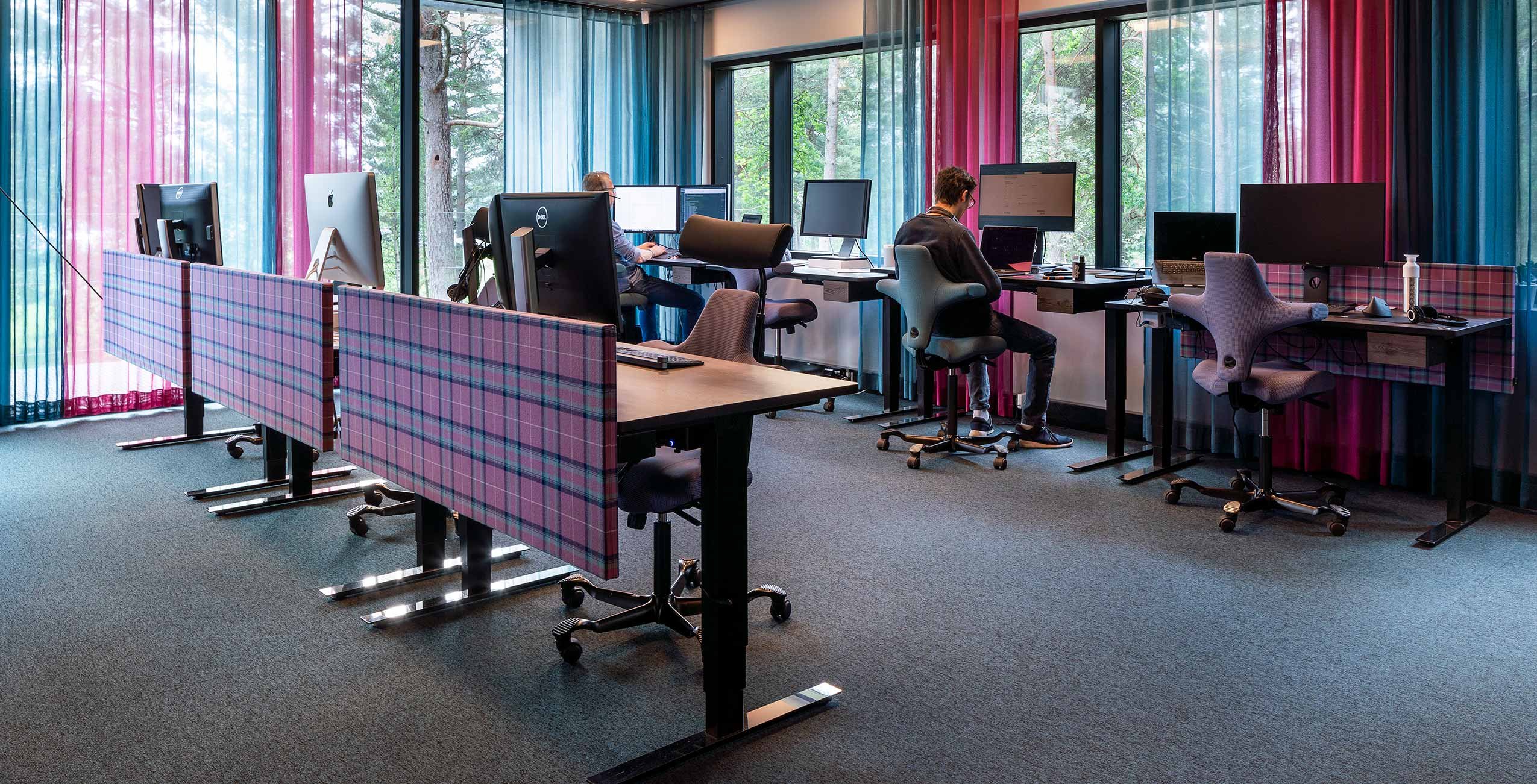 Featured: HÅG Capisco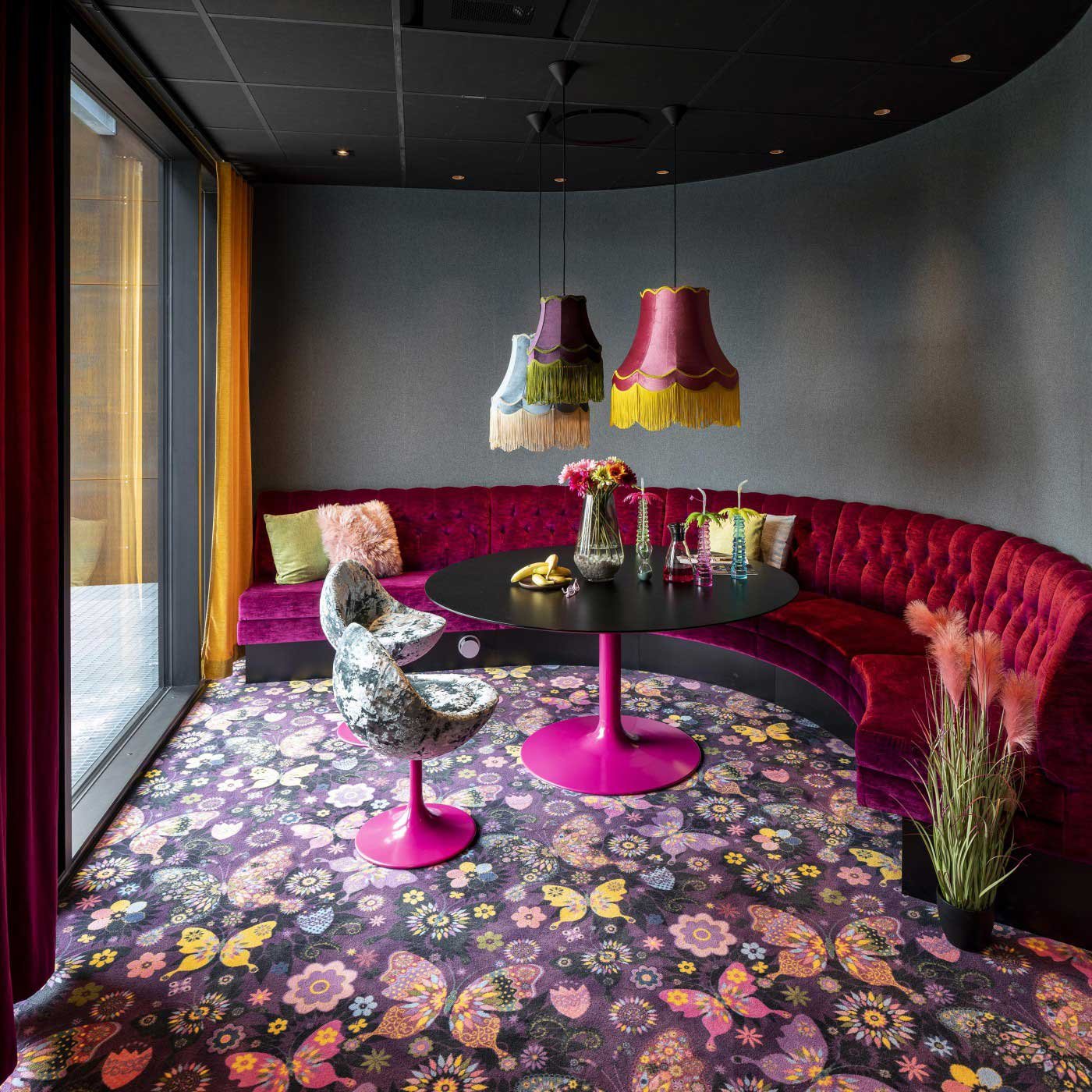 For more pictures and details on this project, click here
Media Evolution City
Interior Design: Louise Hederström Design & Wingårdhs
Photographer: André Phil, Wingårdhs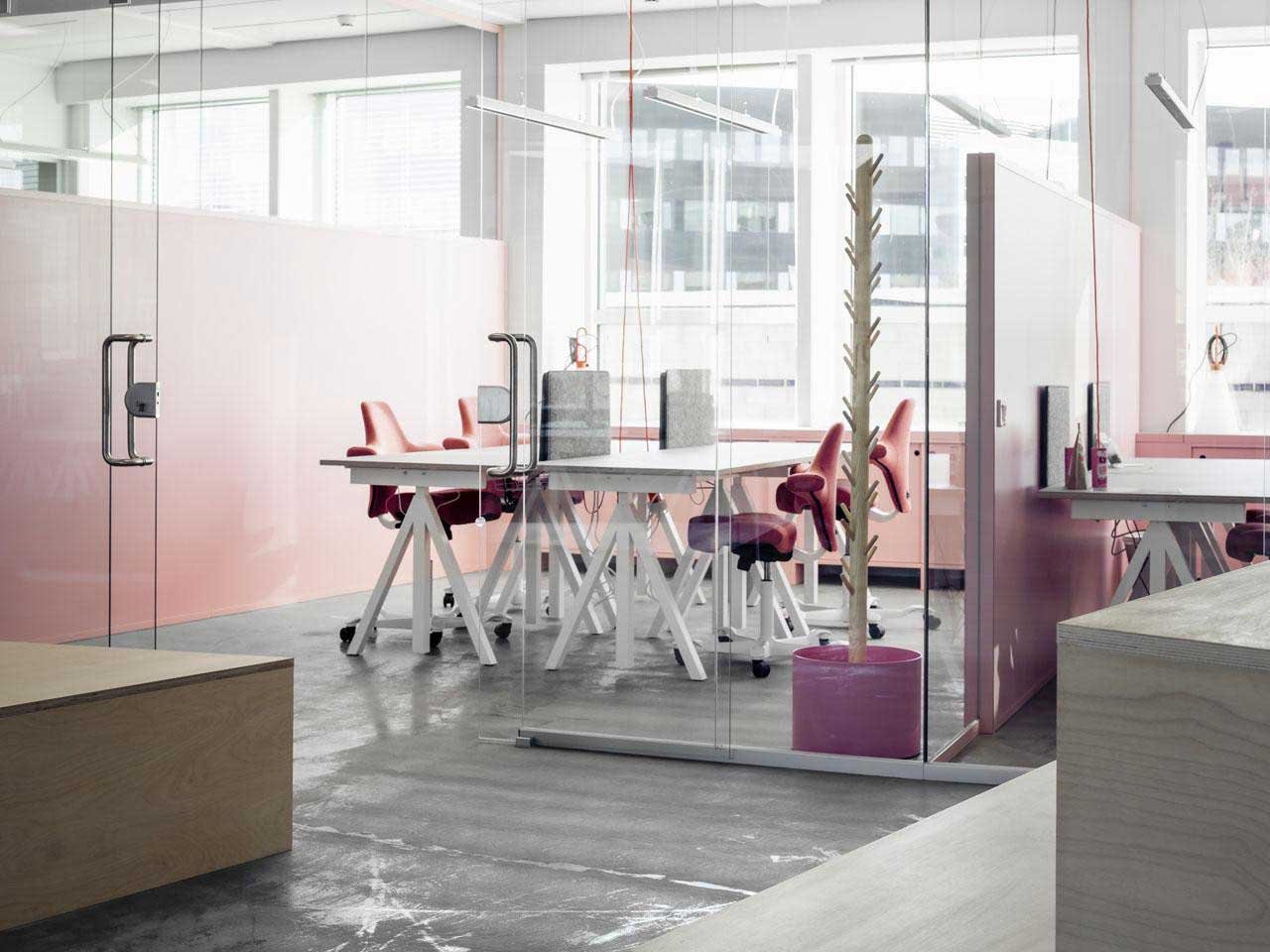 Featured: HÅG Capisco
Located in Gangtappen, Sweden's first sky scrapper, is the new offices for Media City Evolution. A co-work space designed by Louise Hederström Design & Wingårdhs, the environment is an open and welcoming space filled with energy. An array of flexible workspaces cover two floors, including a restaurant, open plan offices and internal meeting rooms. Pink walls, plywood and raw concrete are a continuous choice of material and balance each other nicely as an addition to the house's 50s atmosphere.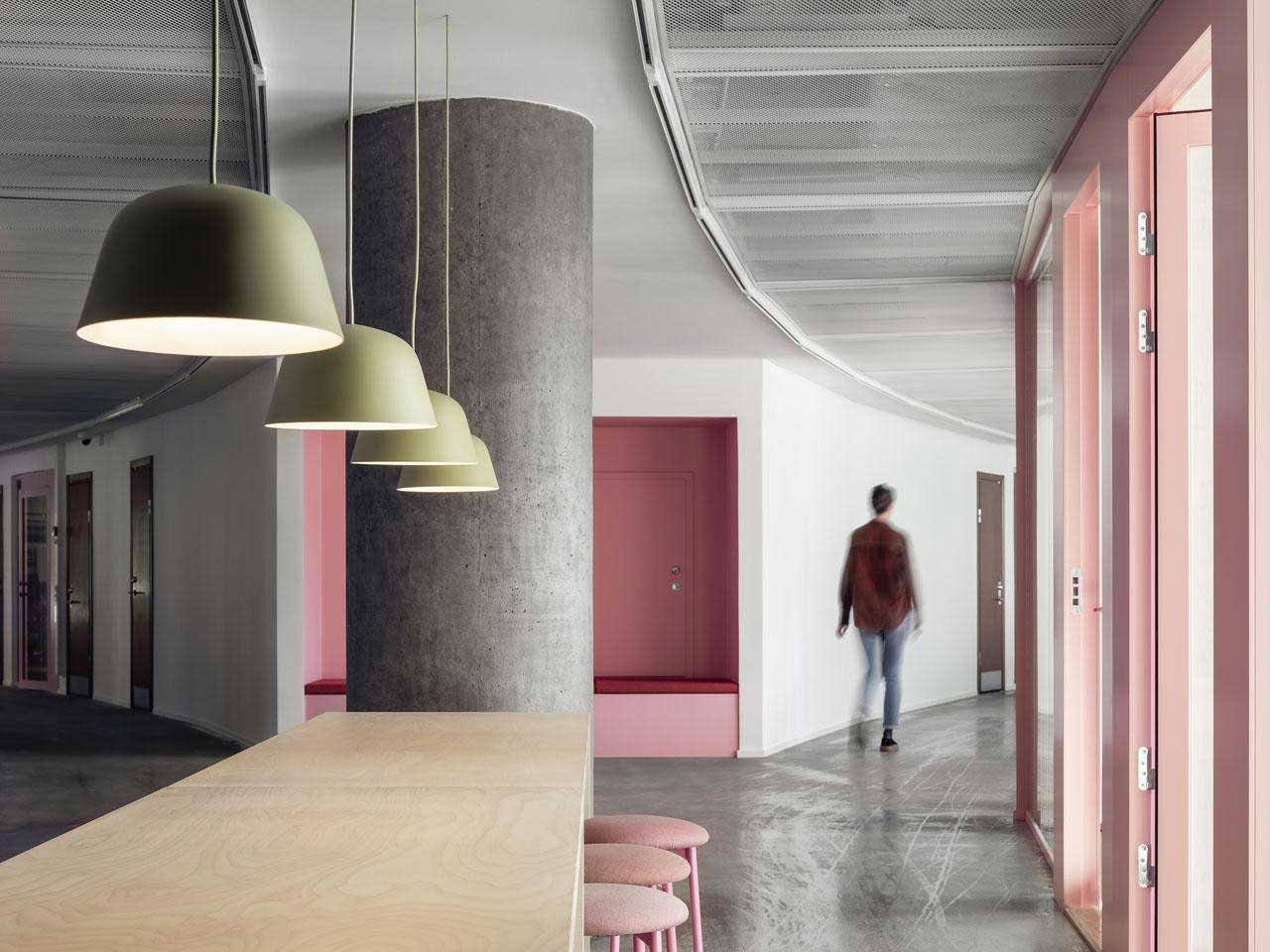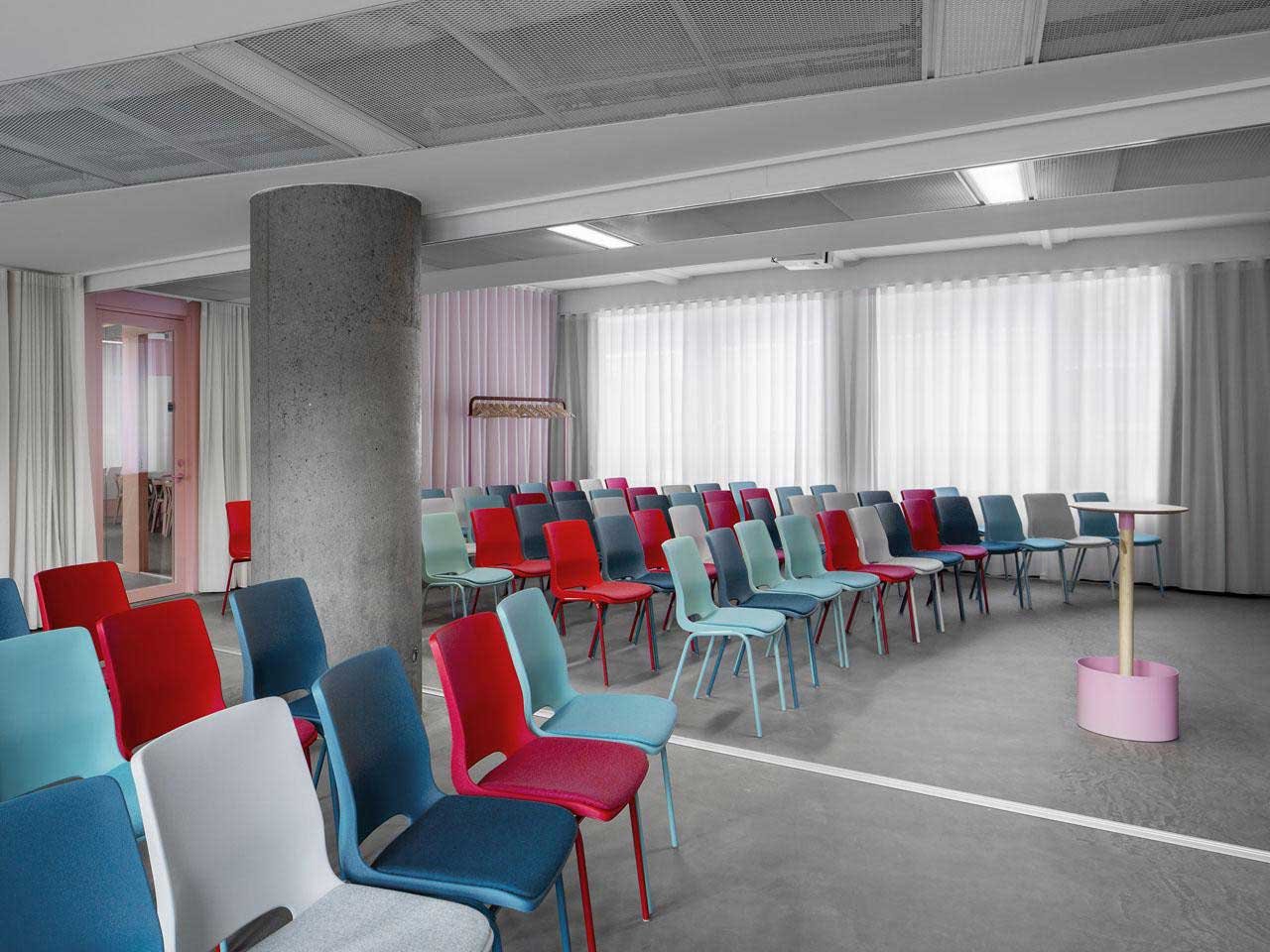 Featured product: RBM Ana
Veidekke
Architect: BSK Architects
Photographer: Felix Gerlach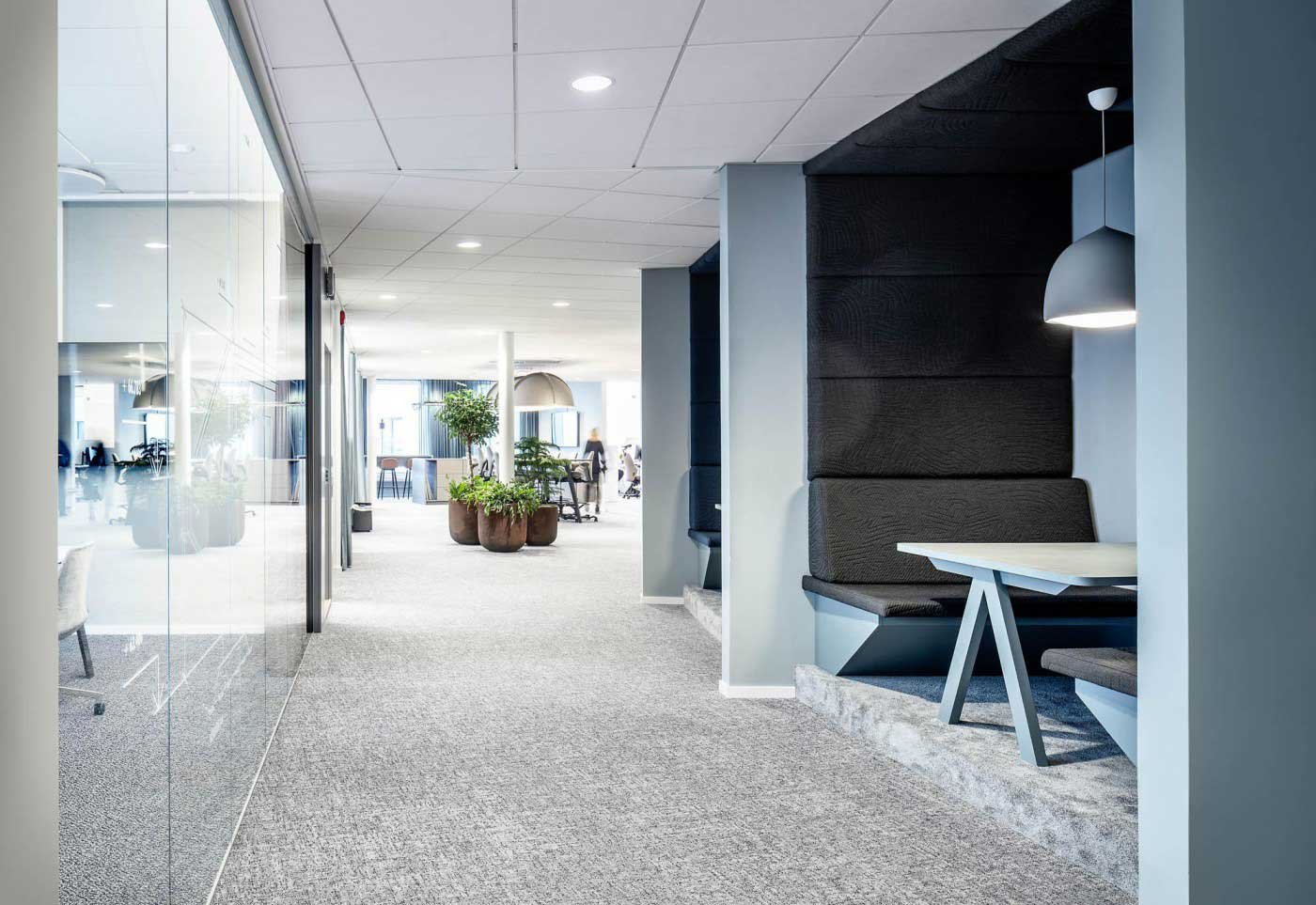 Founded in Norway in 1936, Veidekke is one of Scandinavia's largest construction and civil engineering companies. For their premises in Lund, together with BSK Arkitekter they developed an interior design concept that ties together the company's history and future.
To create variety and reinforce the theme in the premises, the meeting rooms have been designed based on the concept's key words; Urban and Fjord. While Fjord gets a calmer expression with sober colors and organic shapes, they contrast the urban rooms which have a little more "edge" with color contrasts and more dynamics in modern forms.
In the office's meeting point, kitchenette, the reception is extended to an inspiring and cozy environment with room for great meetings and comfortable relaxation.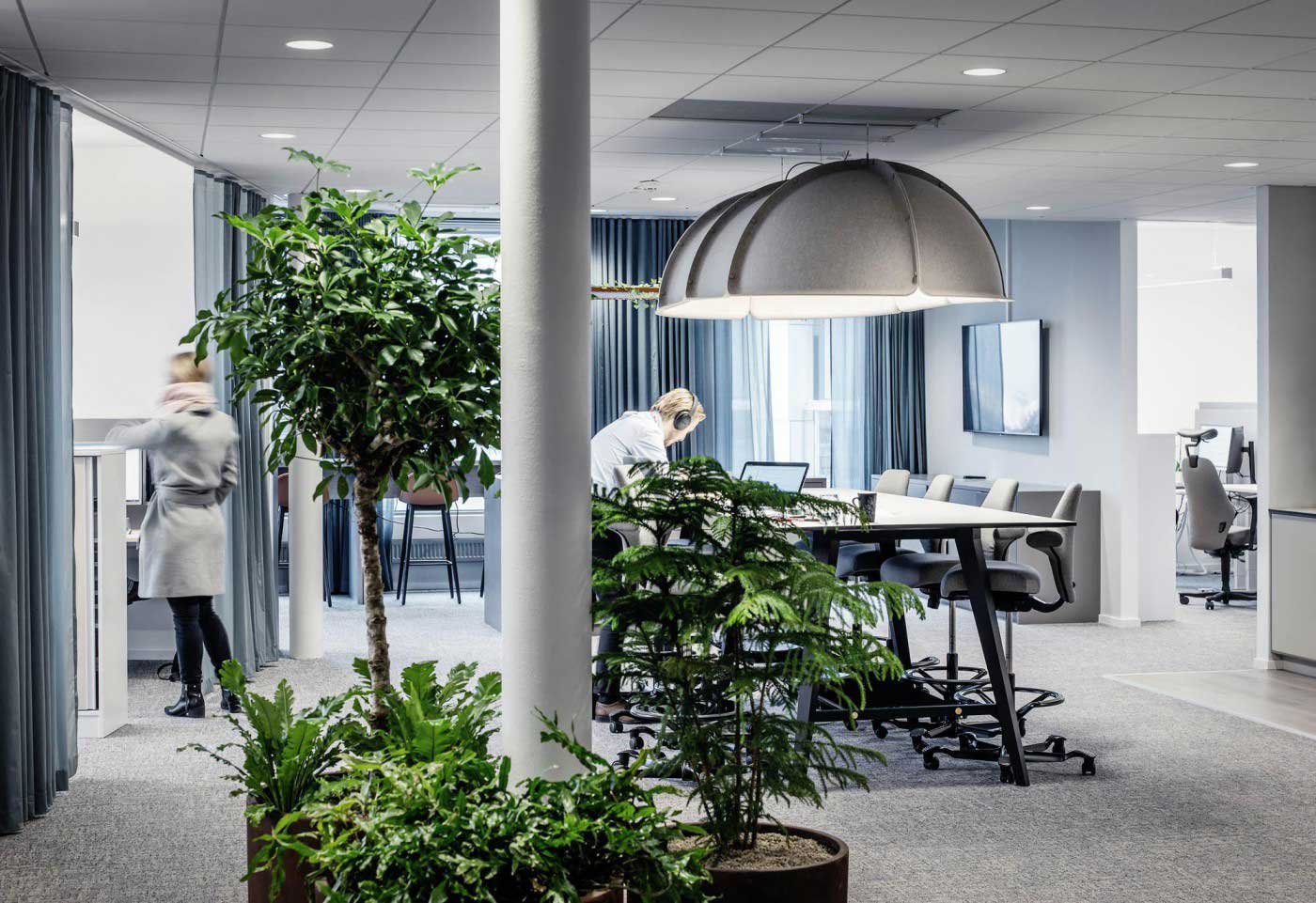 Featured: HÅG Capisco
Arcam
Architect: Gestalt Architecture
Light design: Sweco Architects
Photographer: Bert Leandersson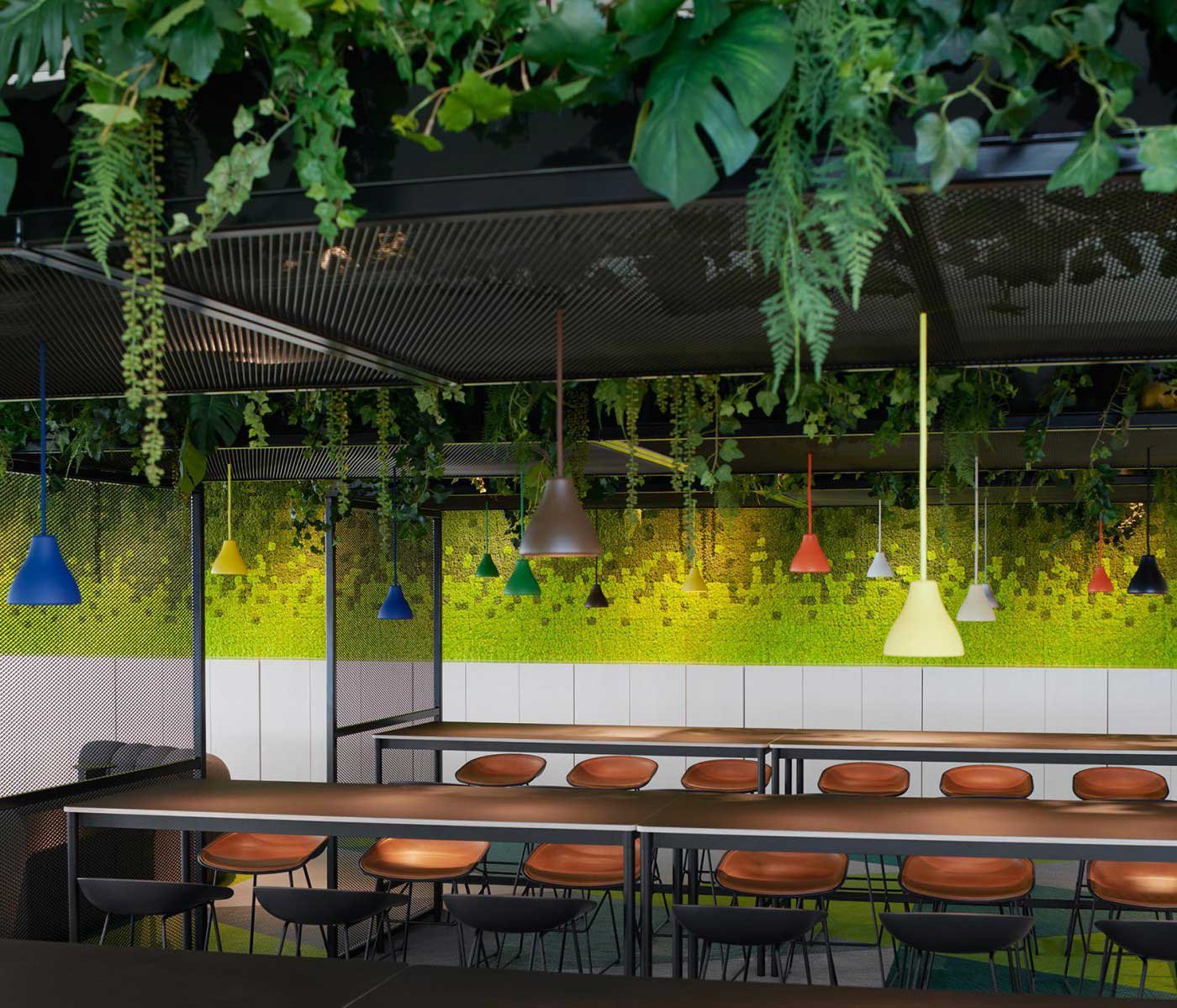 Arcam EBM is a world leader in the production of 3D printers for metal products. The main customer segments are aerospace and orthopedics. Their new Center of Excellence contains all parts of the business; HQ, production, office workplaces, training, laboratories, warehouses / logistics and break areas.
The interior concept of Metamorphosis is based on Arcam's product - a machine that turns metal powder into fantastic products. This metamorphosis, the transition from one stage to another, runs like a red thread through both the built and loose interior.
The design concept's clarity and consistent implementation have resulted in a workplace that is pleasant and functional for the employees and at the same time representative for external visitors.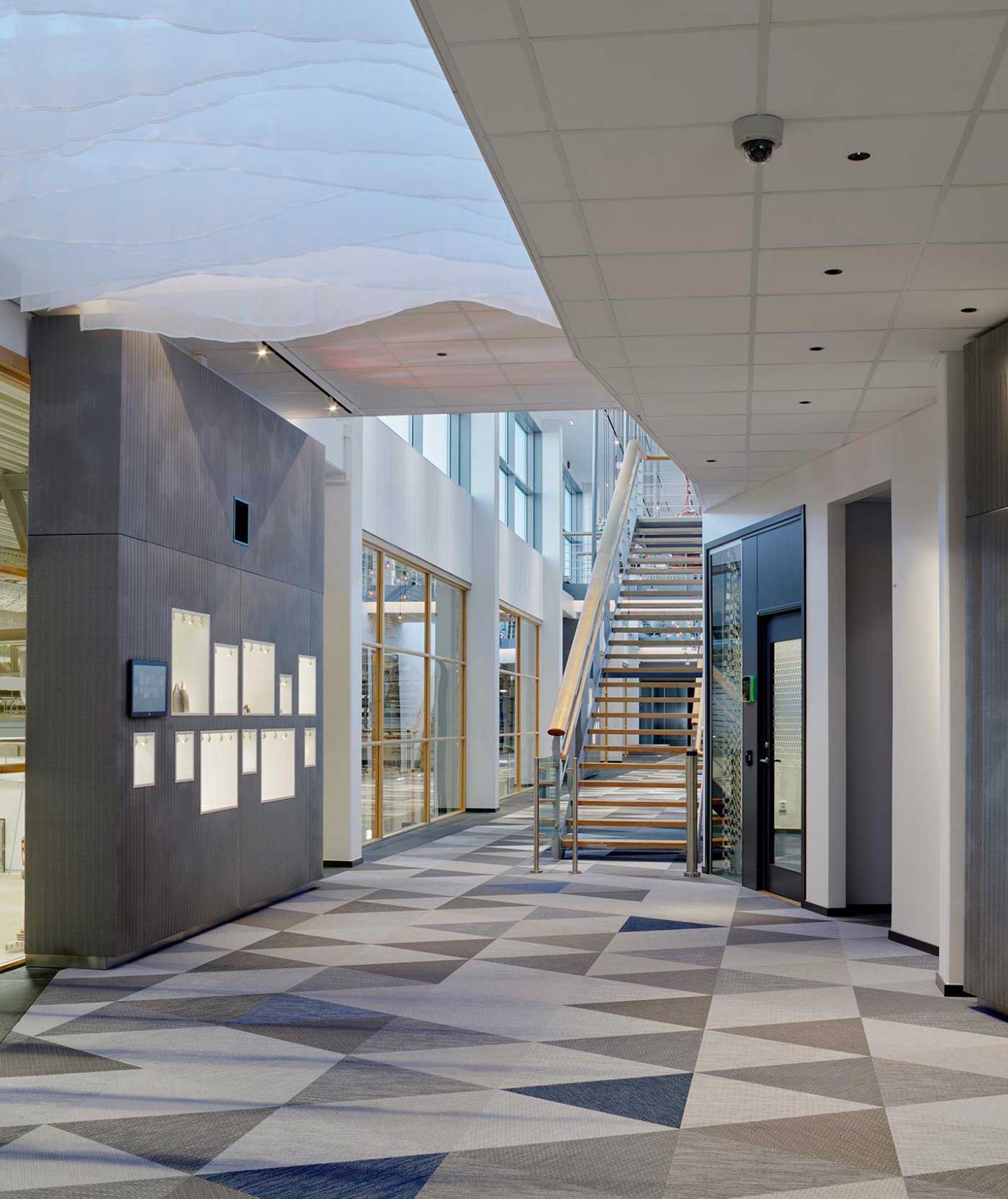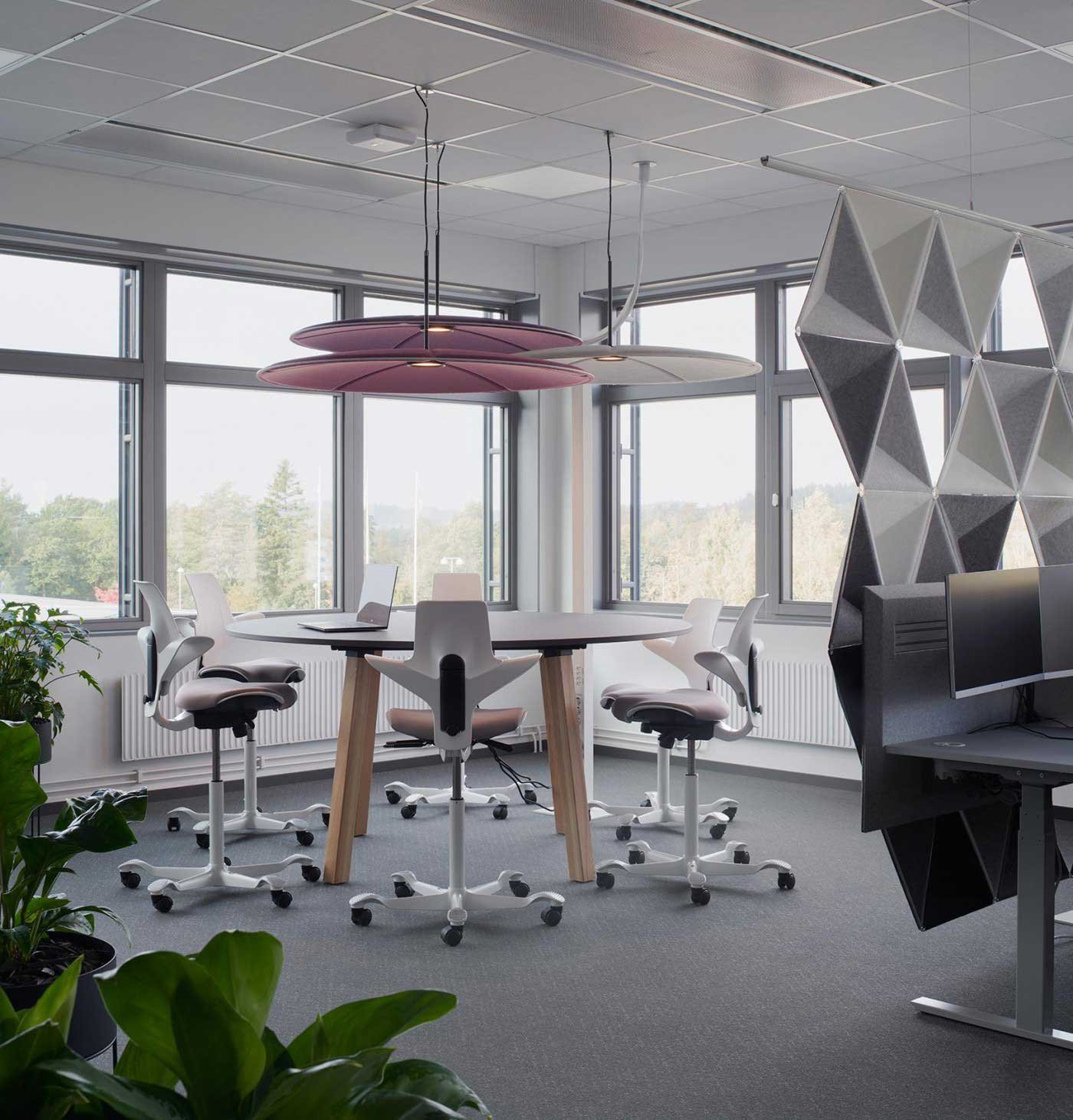 Featured product: HÅG Capisco Puls
To check out all of the projects nominated for this years award, visit the official website here.
Voting closes on the 22nd of October, good luck to all the nominees!
More Articles
Office decor ideas that motivate & inspire
Creating the 'anti-office' with Vipps & Radius Design
Interior design boutique Mouche Collective offer immersive style experience
The story of a design icon - HÅG Capisco
Posted by
Richard Ferris on 16-Oct-2019 15:52:43