Our goal as furniture manufacturers is to design furniture that can be continually reused, disassembled, and then reused again - or to create something that lasts a lifetime (or even two). This "closed loop" cycle requires thought and diligence, right from the concept designs of new products, and relies on selecting the right materials which form the building blocks of all our designs.
Our core product line is composed of five crucial raw materials; wood, steel, aluminium, plastic & wool. Through responsible practices and continued research, we have been able to repeatedly advance our efforts in sustainability, ever reducing our impact on the environment.
Here are just a few examples of how we have been able to do this, and why manufacturers should take on this responsibility.
Flokk present journey through sustainable design at SFF 2019
WOOD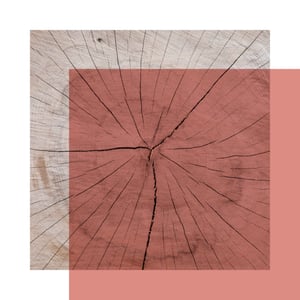 There are 182 million hectares of forest in the EU, covering 43% of the land. They provide vital ecosystem services, protecting the soil against erosion, forming part of the water cycle, regulating local climate, and providing a habitat for hundreds of species.
Forests also provide wood for countless industries, from fuel to furniture.
Even though wood is one of the few materials that is 100% renewable, poor resource management can result in deforestation. Forests store enormous amounts of carbon. When forests are destroyed, that carbon is released to the atmosphere, accelerating global warming.
How do we use wood on Flokk products?
Flokk work with European companies, who deliver wood from traceable European, sustainably driven forestry. Our European suppliers either own the forest themselves, or buy from nearby areas.
Our long term goal is to only use 100% certified or reused wood, paper and cardboard by 2022, ensuring that our supplies follow sustainable practices, and are working to maintain a minimal environmental impact.
Even if done right, and contrary to common belief, the carbon footprint of wood is not necessarily favourable to post-consumer recycled PP
STEEL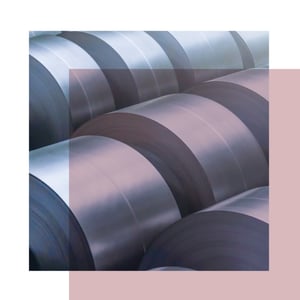 Steel is one of the most widely used metals around the world. With a high tensile strength and low cost, it is a major component used in almost every industry, from buildings to appliances, tools to automobiles. It is also one of the world's most recycled materials, with a recycling rate of over 60% globally.
100% recycled steel produces only 15% of the greenhouse gas emissions of virgin steel production, creating a significantly reduced environmental impact.
How do we use steel in Flokk products?
Fl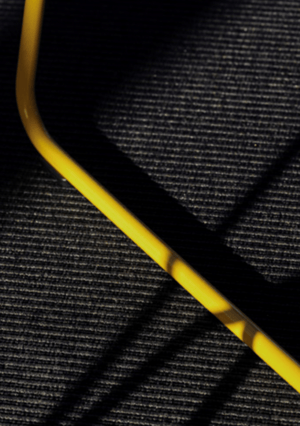 okk currently use 20-40% recycled steel in our products, and with improved techniques, we hope to increase this amount year on year.
In 2010, Flokk decided to lead the way and stop offering chrome plating as an option for the metal parts of our new projects.
Our goal is to completely phase out chroming from our portfolio by 2020.
We use powder coating for the finishing of our metal parts, which allow us to have a volatile organic compound (VOC) free process avoiding emissions of solvents in the atmosphere.
ALUMINIUM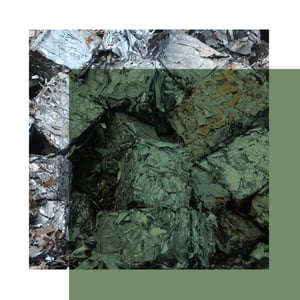 Aluminium is the most abundant element on Earth after oxygen and silicon, and also the most abundant metal found naturally on our planet.
There are environmental impacts associated with each stage of aluminium production, but the refining and smelting processes are especially noticeable, creating significant greenhouse gas emissions. Processing of recycled aluminium generates only 5% of the greenhouse gas emissions of virgin aluminium production – the environmental benefits are significant.
In 2013 total aluminium production in the world was around 56 million tonnes, with over 18 million tons recycled from scrap. By 2020 – metal demand is anticipated to reach nearly 100 million tons, so recycling will become ever more crucial to reduce environmental impact.
How do we use aluminium in Flokk products?
At Flokk all our aluminium parts contain on average 95% post-consumer recycled materials.
We can mould a foot base using 10% of the energy that would be required if using virgin raw materials.
And not only is aluminium strong, lightweight and easy to shape, but it is a non-toxic material, with minimal toxic waste.
PLASTIC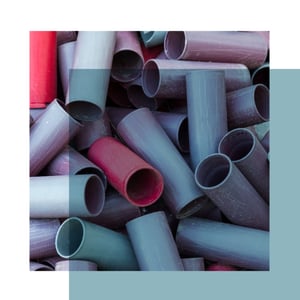 The world is now producing nearly 300 million tons of plastic every year, half of which is for single use. More than 8 million tons of plastic is dumped into our oceans every year
Plastic waste is one of the most pressing environmental concerns our generation faces. The very qualities it is prized for – low cost, long lasting, versatile – lead to unprecedented levels of pollution and waste
Recycling used plastics is an important step to reducing the environmental impact of waste materials, and as a manufacturer, we take our responsibility seriously
How do we use post-consumer plastics in Flokk?
Use of recycled plastic waste:
2016: 517 tons
2017: 607 tons
2018: goal 700 tons
2020: goal 1000 tons
22% of our plastic use in 2017 was recycled post-consumer plastics. With strong quality control throughout our value chain, we ensure no harmful substances + adequate strength of final product.
This is demanding for us, as we will not compromise on the quality of our products.
WOOL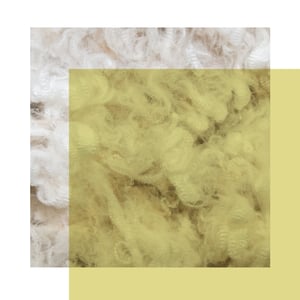 Sheep's wool has been an important resource for humans since the Stone Age, used in clothing, upholstery and many more ways for thousands of years. It is a natural renewable fibre with unique longevity and climatic properties
Animal welfare among Scandinavian sheep is world class, and 2.7 million of them live in the Norwegian mountains
But sheep are like people, and they deserve care and respect, just like humans do. When they are happy, they produce good wool
How do we use wool on Flokk products?
Flokk have Scandinavian partner suppliers with a transparent supply chain, ensuring the happiness and wellbeing of their animals
Together with fabric company Gudbrandsdalens Uldvarefabrik (GU), we use sustainable wool from Norwegian mountain sheep that grow strong in Norway's natural environment
The outcome is a high quality and durable product
Discover our DNA
To discover more about our efforts in sustainability, visit our stand at this year's Stockholm Furniture Fair and explore "DNA: A Journey through sustainable design" a concept developed in collaboration with design studio Hunting & Narud, providing a unique insight into how sustainability is an ideal at the heart of all Flokk designs.
More Articles
Flokk present journey through sustainable design at SFF 2019
Four awesome schemes to reduce plastic waste
HÅG nominated for UN Climate summit award
Natural leather from BMA office chair gets a second life
Posted by
Richard Ferris on 21-Jan-2019 12:03:02