Everybody loves a bargain, but an initial payment is only the first chapter in the lifetime for a product - especially in the workplace. Continuing our blog series on the issues facing facilities managers, this week we look at the price of things, and how initial costs may only be the tip of the iceberg when managing an office environment.
Read our first FM Focus article - How improving air quality improves productivity
"How much does it cost?"
Probably the most ubiquitous and feared question asked by procurement departments. Depending on the size, an organisation can have many different departments. The bigger you get, the more departments and the more people in those departments.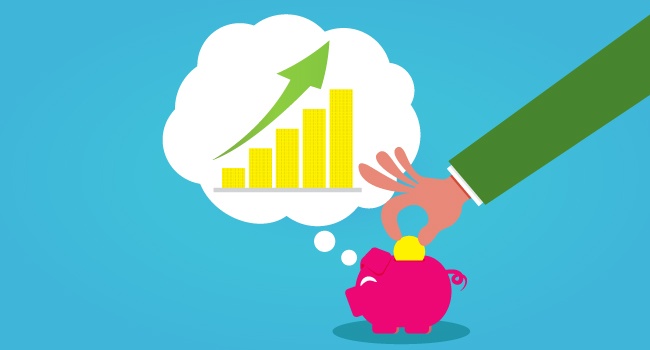 Each department usually has one core function; marketing to market products, facilities to manage facilities, accounts to manage money flow and so on. That core function usually colours the perspective of individuals within that department. This can give rise to apparently conflicting interests. Nowhere is this more obvious than when it comes to procurement. The user wants the highest quality product. Facilities want something that's easy to manage. Finance want the cheapest product. And procurement want the best deal.
These differing viewpoints can often lead to conflict. Often this conflict is driven by a fundamental misunderstanding – the list price of something is not the absolute and total cost of that item. Procured items, especially in buildings, rarely work in isolation. A computer doesn't come in and operate as a silo, a standalone piece of equipment. It will need power, it will need desk space, and it will need a monitor and connections. It will need to integrate in a lot of ways.
Each one of these connections and integrations will have a potential knock on effect on the true cost, or lifecycle cost of that computer. A computer that is €50 cheaper in the catalogue but consumes 50% more energy to operate will almost certainly be more costly over the lifecycle of that product. EU Directive 92/75/EC (now replaced by EU Directive 2010/30/EU) established an energy consumption labelling scheme, making it law for most white goods, light bulbs and cards to clearly display an EU energy label. Various nations have implemented their own efficiency rating charts also, making it easier than ever to analyze the energy consumption, and therefore running costs, of your equipment.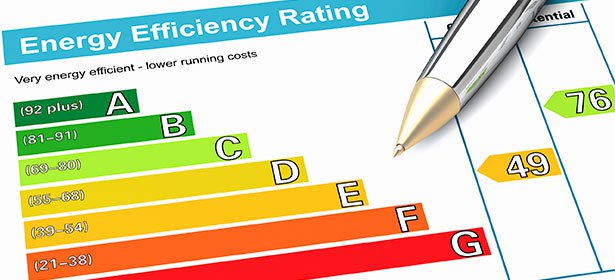 So when organisations look at procuring it's important to look at lifecycle cost and not just cost. Many organisations don't understand this distinction and facilities managers have a key role to play in helping other departments take this holistic view. Being in the centre of the wheel and crossing over a number of different areas, facilities understand arguably better than anyone the entire cost of a product. Facilities understand the cost of space in the building. They understand how much it costs to run equipment. They understand the cost of maintenance and how much maintenance a particular item might need. They also have a greater awareness of hidden costs, like disposal costs.
Gone are the days where you simply dump the broken fridge in the skip with everything else from paper to food waste. Regulation has thankfully forbidden many of these practises and while it's good for the planet and society as a whole, there is a cost associated with this more responsible behaviour. The user won't be aware of this… but facilities can be.
So when we look at costs we need to factor in everything that affects that cost. Here are some things to consider:
The purchase price
Very obvious, but this is where it stops for many buying decisions.
The running costs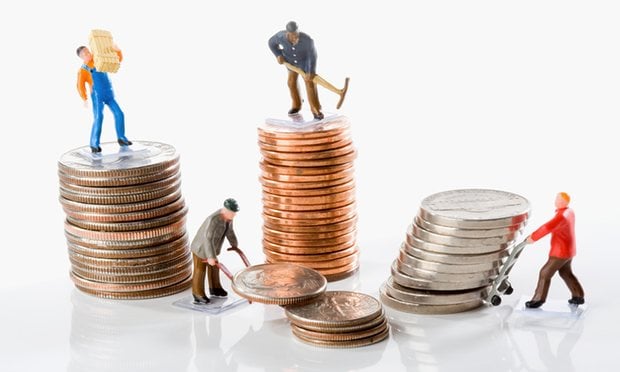 Whether the equipment needs power, water or other supplies to run, these costs can often outweigh the purchase cost. For example in the home printer market, it's not uncommon to find a printer which costs less than the ink that needs to go into it. So don't just look at the purchase price. Work out how much that will cost you to run.
Disposal cost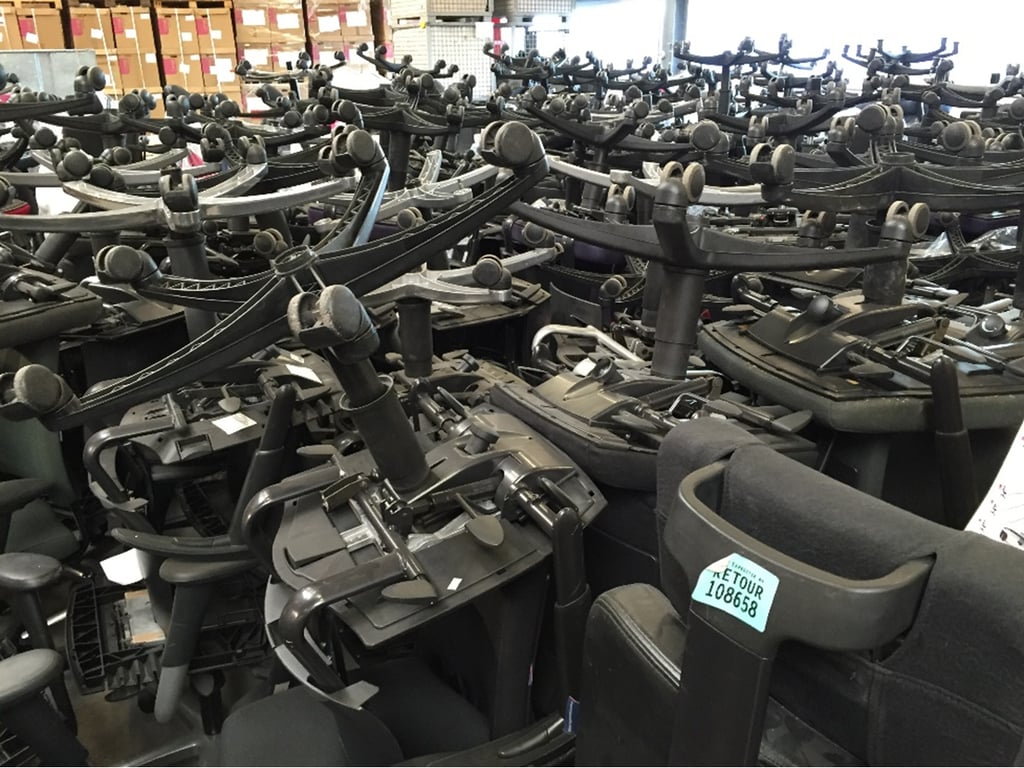 This hidden cost is becoming more and more important. Disposal charges not only relate to hazardous waste these days, they are applied to everyday items like fridges, monitors and pcs. If you are disposing of 1000 desktop monitors, a small fee on each can easily add up. It is important to remember here that some suppliers will offer to take back the item for recycling at the end of life. Other suppliers will agree to recycle your old products if you are buying new ones from them, sometimes even if it's a different brand.
Be aware of your options and include this in the lifecycle cost. If your company has a strong environmental policy you may need to ensure you get a certificate for all waste that was recycled and that also has a cost.
Read about how Flokk brand BMA offer refurbishment & buy back schemes
Guarantees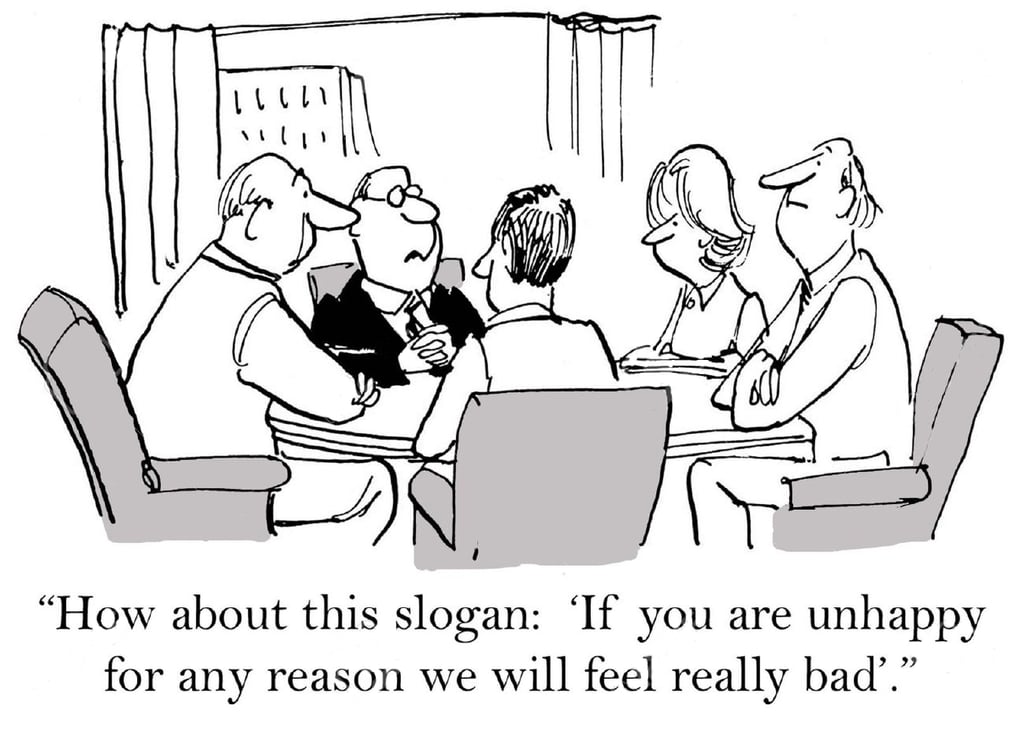 These don't add to the cost per say, but they might reduce the lifetime cost of an item. An office chairs that has a list price of €300 and a 2 year guarantee might look cheaper than a similar chair that has a list price of €400 but a 10 year guarantee. But what if both chairs were to break after 4 years? One you end up buying a new chair, bringing the cost to €600 and you still only have the guarantee for 2 more years. With the "more expensive" chair you know you pay a price up front but you have the peace of mind knowing how long you will be able to use that chair. The same is valid for any piece of equipment.
The key here is determining which guarantees give you the actual protection you need and which are just marketing gimmicks with enough small print to create loopholes for escaping from responsibility.
Read more about Flokks 10 year guarentee policy
Productivity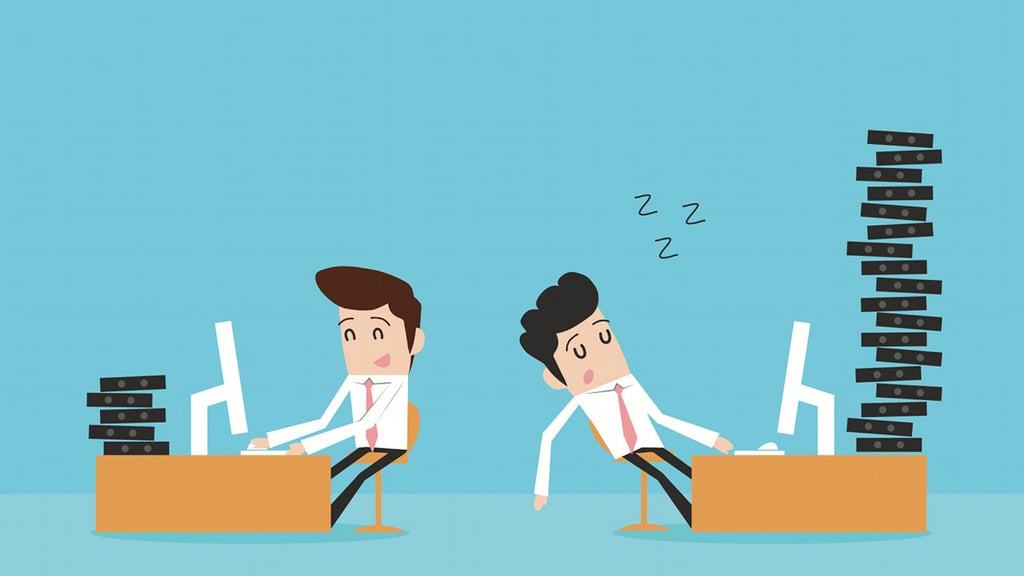 Not traditional territory for FM's to charter, but it's important nonetheless. Productivity is normally seen as a HR function but when it involves facilities and equipment, it brings FM's into play. If a sit-stand desk for example cost 2x more than a traditional desk but improves productivity of employees by even 5%, which of those desks is "cheaper"? This is where arguments around the word "cheaper" need to take place.
Ask the question; "what will it cost NOT to have the best tools and equipment for employees?"
Facilities can't (normally) answer the question of what an X% increase in productivity will do to bottom line… but they can raise the question with others who can. And maybe it turns out that the desk with the cheaper list price is actually cheaper… but at least you make that decision in full awareness and consideration of all the pertinent options.
Read more about how office design can affect workplace productivity
Procurement is not an easy process and nor should it be taken lightly. FM's can't answer all the questions that arise with a procurement process, but they can and should ask all the questions. Their position in the organisation as the bridge that spans many departments gives a certain responsibility to ask these questions. No other department has as good an over-sight of all these interdependent and inter-related areas.
So rather than looking for the cheapest supplier or lowest price, instead engage your organisation in high level debate about what the actual lifecycle cost is likely to be.
Posted by
Richard Ferris on 06-Sep-2017 13:39:56