Marble surfacing, pastel coloured hallways, interior brickwork; Design trends in this sense are slowly becoming less relevant. In fact, their purpose, to make an environment aesthetically pleasing, is now a given. Fashion trends that come and go are no longer a driving factor in office design. Why? Because they don't really affect productivity and output.
In 2017, we will see a continuation of the idea that office design should be about making the very best out of workspaces, to get the very best out of a workforce. A sustainable and evidence based approach which ensures healthy, happy and productive employees is currently the overarching theme in office design. Here are our top picks for office design trends to look out for this year.
Versatile Design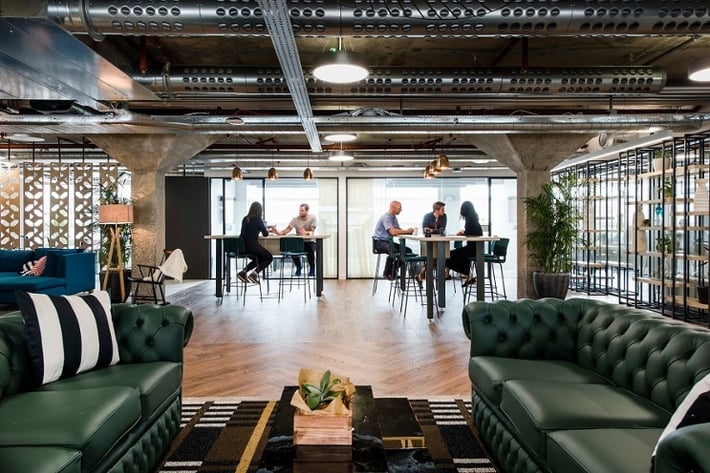 Providing work spaces which are flexible to meet ever changing requirements is a vital element for office design in 2017. As hierarchical structures become more blurred, company cultures are shifting towards transparency, collaboration and connectivity. The unstoppable rise of mobile technology is allowing people to work almost anywhere, using an increasing array of devices. This fuels demands for flexibility of the type of work setting available, with older styles of workspaces holding people back.
Traditional office designs which include open plan offices, meeting rooms and breakout areas for meals are now evolving into more varied spaces which suit the different day to day needs of employees. Areas which allow for collaboration are becoming more and more valued, as we talked about last year here. Making the right choice on furniture with flexible design in mind is a must to ensure maximum efficiency.
Continuing rise of co-working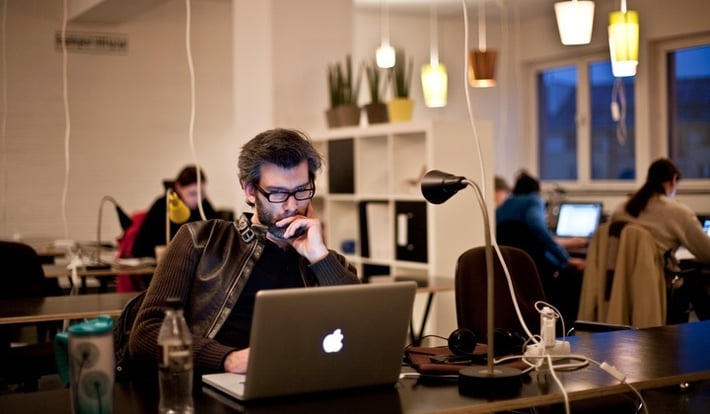 Flexible layouts are being fuelled by the growing trend in co-working too. Start-ups like Uber and Airbnb are changing attitudes and shifting emphasis from ownership to access, which is also having an effect on the workplace. Co-working offices are popping up all over the country, and that trend will continue into 2017. They provide a cost effective and convenient solution to young companies who need to stay agile and dynamic as they grow and develop themselves. Co-working spaces are all about flexible layouts and a delicate combination of collaborative and personal work zones.
Wellbeing is here to stay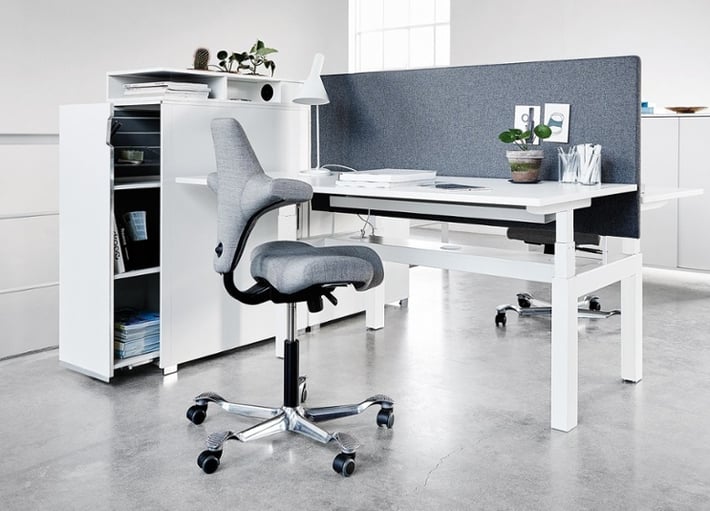 Wellbeing will continue to gain prominence when it comes to office design this year. More and more studies are being done each year which highlight the dangers of sedentary behaviour inherent in office workers lives, and this is now having an impact on how offices are designed in the first place. Providing opportunities to enhance wellbeing such as gym memberships and access to healthy foods is also gaining traction.
Sit-stand desks, active seating, airflow, lighting and indoor plants are all elements which can enhance wellbeing, and in turn increase happiness and productivity, whilst decreasing staff turnover and lost productivity through staff illness.
Integrated seamless technology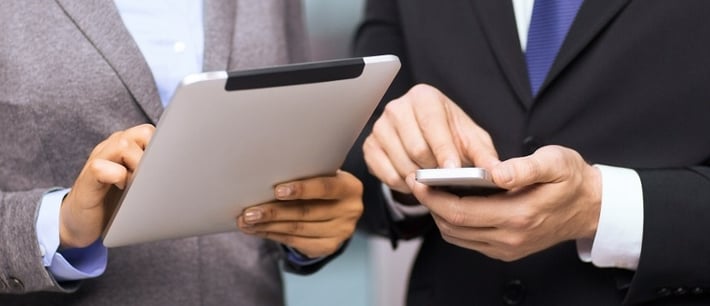 Technology has permeated almost every facet of the workplace but there are still a lot of rough edges. A study last year by Robert Half Technology shows that workers lose an average of two weeks a year of productive work time dealing with technology issues. Struggling to hook up your laptop to the projector, printer not printing, mobile phone not receiving work mail; we've all experienced these issues.
2017 will see a continued push for a more seamless, integrated technology experience in the workplace, making things easier to use, and data easier to share. Wireless technology is getting better and better, so expect to see wireless charge points and connection to displays becoming more prevalent.
Environmental awareness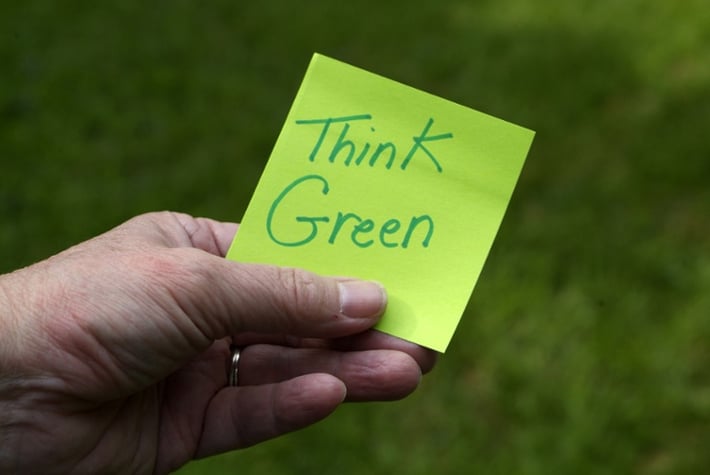 A 2015 Neilsen study showed that despite coming of age in one of the most difficult economic climates in the past 100 years, Millennials are the most willing to pay extra for sustainable options when it comes to personal shopping. Millennials now make up the biggest proportion of the workforce, and this trend is rising in the workplace, as millennials take up management positions. Environmentally aware offices are no longer for the few, and everyone is beginning to take steps to be more environmentally friendly.
This means reducing waste, optimising energy usage and going green. Sourcing furniture which is certified and doesn't produce Volatile Organic Chemicals (VOCs) is environmentally friendly as well vital for worker wellbeing. Recycling and incentivising reduction in needless resource usage are also important. Organisations which are sustainable and show they care for the environment are also more appealing to customers, who can easily find out a brand's credentials at the click of a button.
Check out our blog on exciting sustainable products from 2016
Inviting in the outside world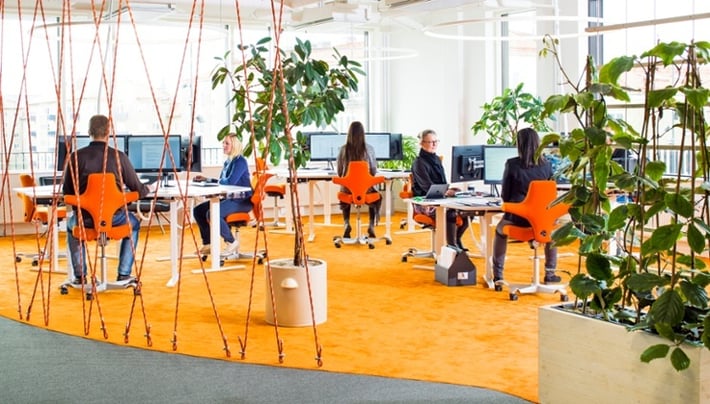 Inviting the outside world into the office is a trend we will see continuing into 2017. Working 8 hours a day in a synthetic environment can be draining, visible vegetation is soothing to the soul. The benefits of adding natural elements to the office is increasingly becoming apparent. Offices which incorporate greenery into their environment help with air purity and make workers happier, leading to increased wellbeing, and ultimately productivity. Adding a 'living wall' or installing potted plants and trees all helps.
Posted by
Richard Ferris on 09-Jan-2017 10:05:00