Let's face it – Computer gaming means a lot of sitting. Unless you are a fan of Nintendo, a majority of your gaming time will be spent sat in a chair, and as we know, extended periods of sedentary behaviour isn't great for you. So what makes the perfect gaming chair?
What you sit on is just as important as what you are playing, and often has a longer lifetime than your console or gaming rig, so it makes sense that you should make an investment. If you're going to spend €500 to €1000 on your machine, maybe even €100 euros on an ergonomic keyboard, why spend only €50 on your chair?
Whilst there is a vast quantity chairs on the market, from basement price generic office chairs to plush and expensive chairs marketed specifically to gaming, understanding what your body needs is important to know before making your decision. Whether you are a desktop or a console player, there are certain things a chair must be able to do to stop you from developing serious health issues that can have effects long into your future.
Here we run through some of the things you should be looking out for when you make that purchase. The best gaming chair will consider each of these points.
The Ergonomics

In most respects gaming chairs are no different to office chairs, and there is a huge amount of data and research on the relationship between sitting and health. Chairs should be height adjustable, have castors for movement across the floor, armrests and lumbar support. Ideally they should encourage as much movement as possible to combat the effects of sedentary behaviour, and if console gaming, let you communicate visually with other people you are playing with. If you are using more unusual accessories such as a steering wheel or joystick, you might want some additional movement and flexibility in your chair.
Style
Where office chairs regularly fall behind traditional gaming chairs is the style factor – they just don't look good. Bland colours, lack of customisation and lack of visibility in the gaming world mean they aren't as appealing as more ergonomical alternatives. Purpose built gaming chairs are marketed specifically to gamers, and therefore have the appropriate styling.
Longevity
A key aspect to consider is how long your chair will last. A €50 chair might look nice on the preview image but after a few months use, the cracks begin to show. Spending a little extra can make all the difference and in the long run might save you money if you don't have to make a second purchase a year later. If possible look out for warranties – the longer the better. If you can find a chair offering at least a 5 year warranty, you know you are getting your monies worth and your investment is safeguarded for the future.
Purpose Built Gaming Chairs
For casual console gamers, you use whatever you have. A sofa is usually the default choice, and with light to moderate game time, this isn't usually a problem. when you start clocking up the hours though, you should start to look at other options.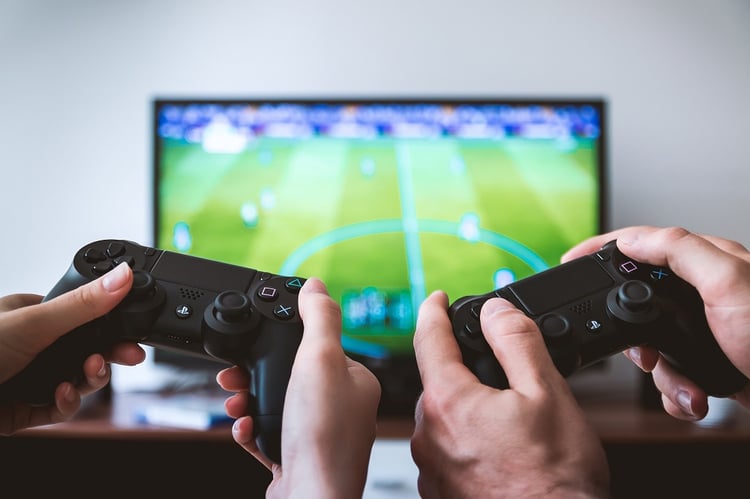 Sofa seating is great for casual gaming, but usually means you are low down with your head tilted upwards, causing neck and back strain.
There are a lot of gaming chairs on the market, and they come with all sorts of accessories such as built in speakers, cup holders and controller holsters, but a lot of them don't provide for your basic ergonomic needs. A lot of the seats modelled on sports car seats may feel comfortable, but they are incredibly sedentary and immobile. Some of the 'lazy-boy' style seats are equally comfortable and pleasing on the eye, but prolonged use can cause neck and back strain.
Perusing reviews of gaming chairs online, you find many negative comments, usually regarding poor build quality, or comfort issues, or lack of durability. Because a majority of these chairs are one off purchases, it isn't in the interest of the manufacturer to make sure their products are of the highest standard.
Dynamic Office Chairs
The biggest rival to these purpose built chairs are office chairs. Often built based on decades of experience and designed for 8 hour a day use, they can provide great comfort as well as lumbar and neck support. They are also suitable for general purpose use in the home, including home offices, making them a more versatile solution.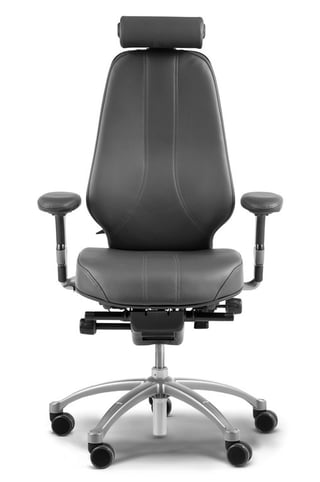 Swedish brand RH have a range of chairs built upon decades of ergonomic experience, and are ideal for desktop gaming.
The RH Logic & the RH Mereo are both solid choices. Fully adjustable lumbar, neck and arm supports, they are ideal for prolonged desktop gaming, and come in a variety of colours and fabrics to match your environment.
Although on the higher end of the price scale, they come with a 10 year warranty as standard, and on average are completely functional for 16 years or more.
Candy Crush developers King are big fans of RH, using the RH Logic in their offices in Sweden.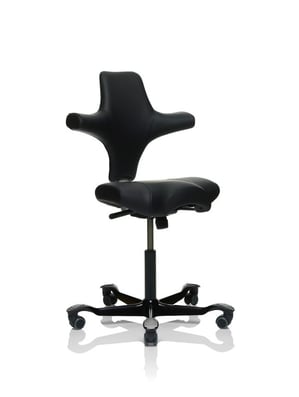 If you are looking for something with a unique style, Norwegian brand HÅG manufacture a range of chairs which require minimal adjustment whilst providing maximum movement, comfort and a healthy sitting position.
The HÅG Capisco and HÅG Capisco Puls are stylish and multifunctional chairs, available in a variety of colours, and you can even customise the Capisco with your own fabrics.
A big plus with HÅG chairs is that they actively encourage movement, due to the unique HÅG in Balance concept. Their open design also allows superb movement and body flexibility, with the option to sit forwards or backwards comfortably. The open design on the backrest is also great for playing guitar (or Guitar Hero!).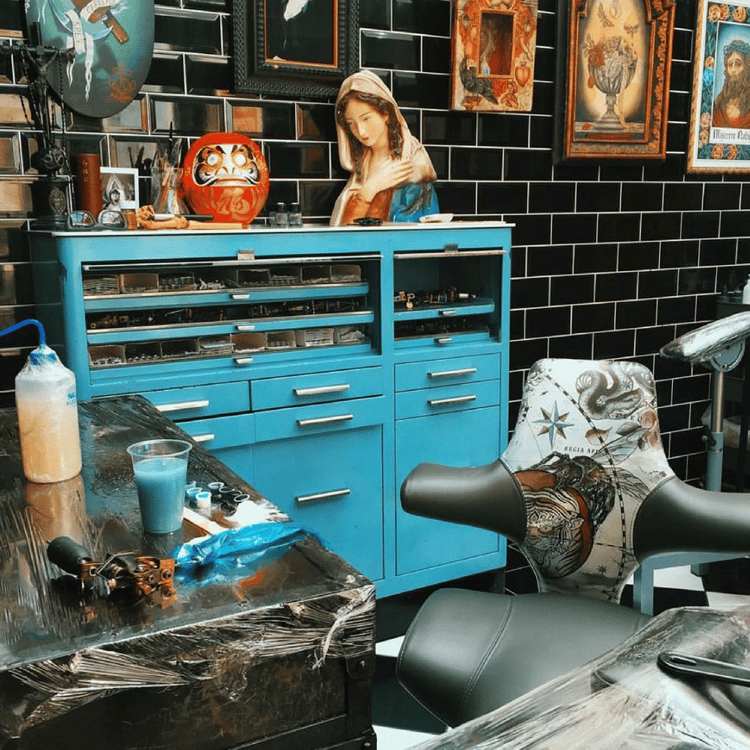 A London-based Tattoo parlour opted to customise their HÅG Capiscowith a unique design of their choice.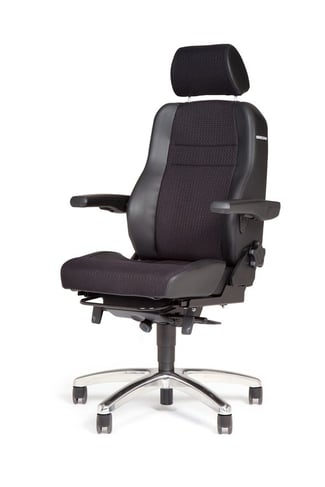 The Secur24 by Dutch brand BMA was recently voted the best luxury office chair by Expert Reviews. Originally designed for 24/7 use at control and emergency centres, it is incredibly comfortable no longer how long you sit on it.
Increasingly popular in the home user market, it is heavily padded, comes with dirt repellent upholstery and is highly adjustable. Able to handle a user weight of up to 150kg, it is a serious bit of kit, and a no-compromise solution for the true gamer.
BMA also do a range of smart chairs that monitor a user's posture and provide feedback where necessary. Sensors in the seat register posture. If a user sits in a poor position, then the chair makes him or her aware of this. A vibration indicates when you are sitting for too long in a physically aggravating position!