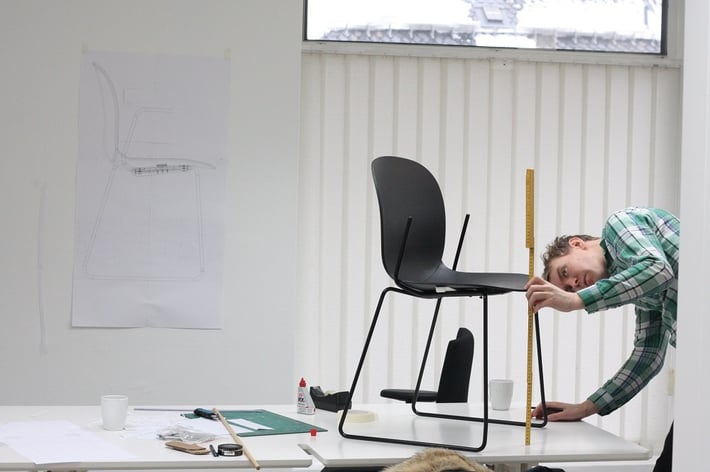 Here at Flokk design is a big deal. We don't just make chairs that are amazing to sit on, we create features for rooms, chairs which can define an environment and inspire new ways of thinking, new ways of being.
In a new series of blogs published every week, we will be exploring how design plays an integral role in the development of all our brands. Over the following weeks we will discuss how our chairs are created, how people are using our products, and how evolving workplace practices are redefining the role of the chair, with the aim of a deeper understanding of how we can help you make the most of your room, whatever room.
This week we interview Christian Lodgaard, Senior Vice President, Products & Brands for HÅG, BMA, RH & RBM, who talks about what goes into the design process when coming up with a new product.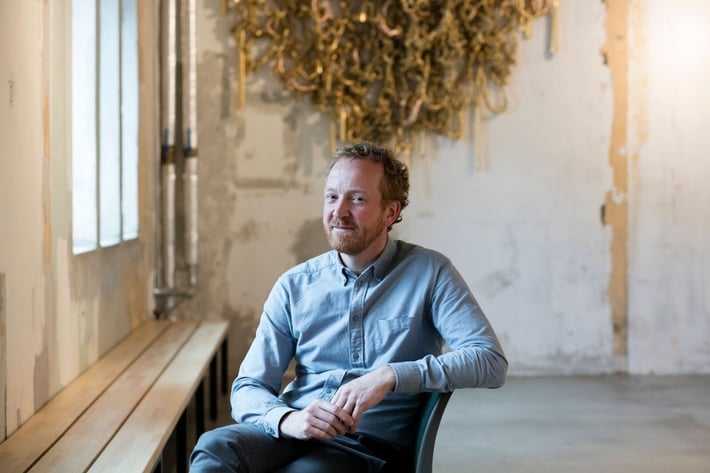 Christian Lodgaard is Senior Vice President of Flokk and in charge of Products & Brands for the HÅG, BMA, RH & RBM brands.
What is the most important thing to know about our brands?
Our ambitions are sky high. We aim to combine great visuals with great wellbeing and sustainability, without any compromise. To do this requires the best of skills, the greatest of persistence and open mindedness. We love to collaborate with great designers from outside our company to produce unique products. We take great pride in our work. It's important to remember that each of our four brands have a unique philosophy with different approaches to the challenge, but what unites them all is the quality and vision to be the best we can. We take great pride in our work.
If we look at HÅG, the most important thing to know is that we are pioneers of movement. When we ventured into task seating in the seventies, we realised very quickly that good workplace ergonomics are about movement and variation. It's not just about adjusting the chair to fit your size to support you in a posture which is static. The best sitting position is your next one.
And more than 35 years on, our chairs are still designed to move you, we have developed chairs which promote active sitting and therefore enhance the wellbeing of the user. These are products by real people, for real people.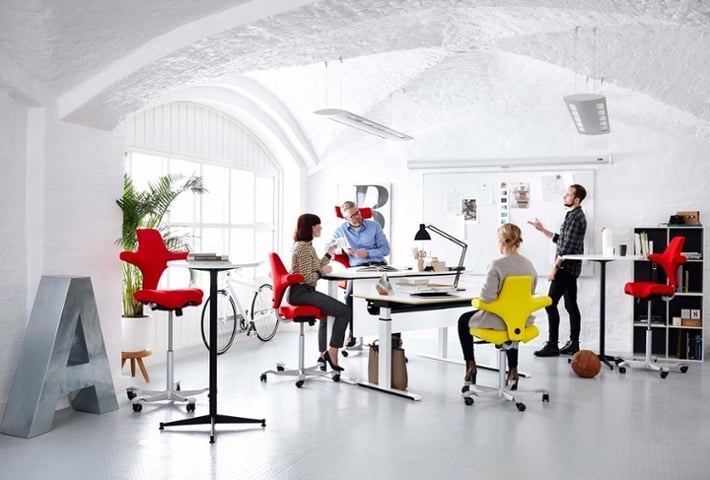 The HÅG Capisco epitomises the movement philosophy. A collaboration with Peter Opsvik, the Capisco invites users to adopt as many positions as possible, and is perfectly suited to multi-level dynamic environments.
What Inspires our work?
Real people & honest stories. First of all we take great interest in the people that use our chairs, there is a lot of inspiration to be had by observing what people really do. We look to other industries & other fields of research for insight. We look to nature and to the arts, to medicine and social sciences.
Every industry has its own conventions and established truths, some more well founded and relevant than others. The office furniture industry is no exception. What is important is to break our of that framework, and try to find out what really matters and set open creative processes that properly address the task at hand.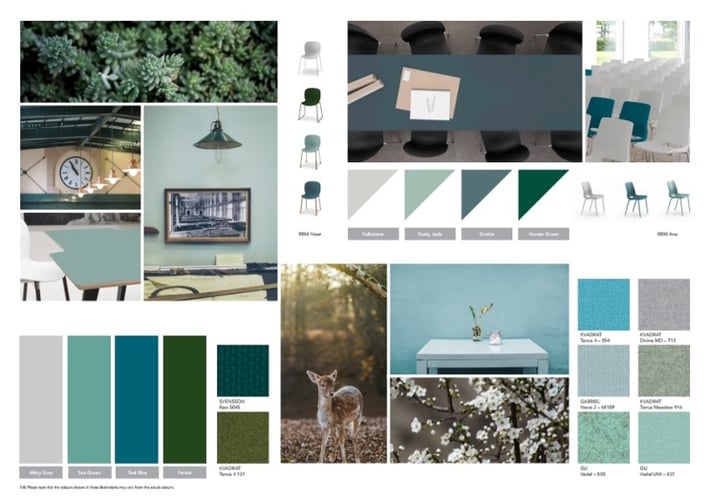 A mood board of inspirations behind some of the colour schemes for the RBM Noor.
What about the design and making process?
With this approach, we tend to end up with large developments and rather blank sheets of paper. We always start with defining the motivation for each new product from an outside perspective. We may well be the largest producer of task chairs in Western Europe, and probably the most profitable, but no-one will choose to sit in our chairs for that reason. So we try to describe each development's true reason for being. If we are not able to do that in a maximum of 3 sentences, it is probably not a good idea to pursue. And then we take it from there.
Where do our ideas come from?
Everywhere! They could come from structured processes & sources, they could come from end user observations, or our own creative processes. We also regularly invite external provocateurs to shake us up a little bit. What we do not do is take in ready concepts from external designers. We are strong believers in collaborative creative processes, involving people with different backgrounds & perspectives.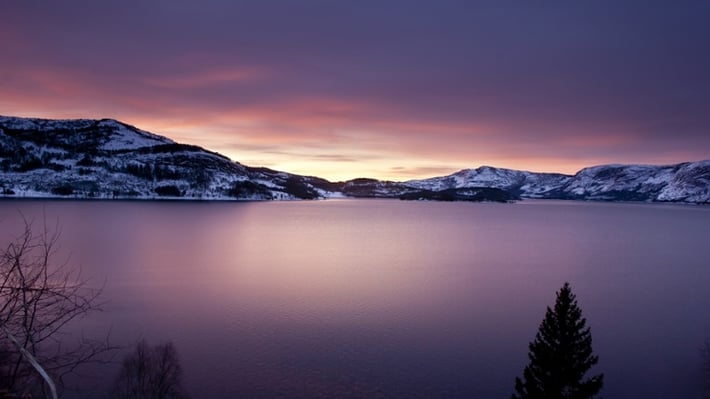 "We look to nature and to the arts, to medicine and social sciences." Christian Lodgaard, Products & Brands Flokk
What defines good design?
Good design is about empathy. It is about making the users day a better one. And that triggers a wide array of considerations. Good design addresses real needs, the conscious and the less conscious. It is about rational aspects but also the story around it, how it came to be, from where, and so on. Whether it does you good is obviously important, but does it also bring you good conscience, can you associate with it?
There is something about the power of aesthetics, how we read objects visually, and how that impacts how we feel and even our physical behaviour, which is very powerfull. Beauty is an emotional thing, but also has some rational aspects.
Which is why a good design process is a holistic one not limited to form or function, and needs to be understood as something between a production process and an artistic process.
---
Spotlight - RBM Noor : Remote collaboration at its best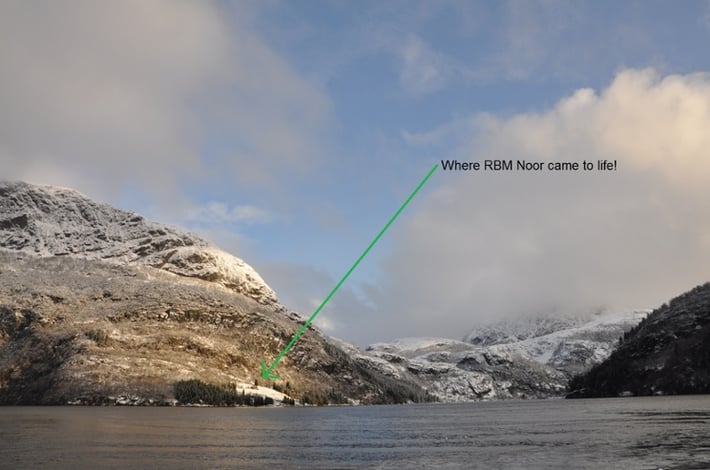 RBM Noor was the result of a collaboration with 3 external scandinavian design teams from Denmark, Sweden and Norway. The team worked in isolation in this remote log cabin intensively for 6 weeks.

The team behind the RBM Noor: Flokk design team, StokkeAustad (Norway), Form Us With Love (Sweden) & Grønlund Design (Denmark).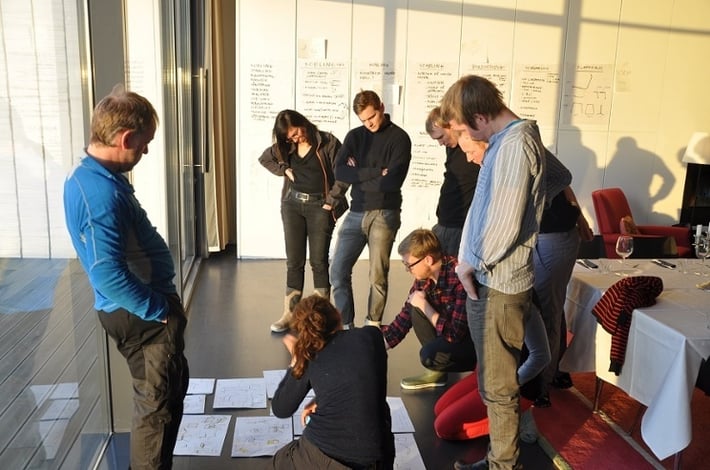 Each day the team brainstormed ideas, drawing on their collective experience and knowledge to bring the project to life.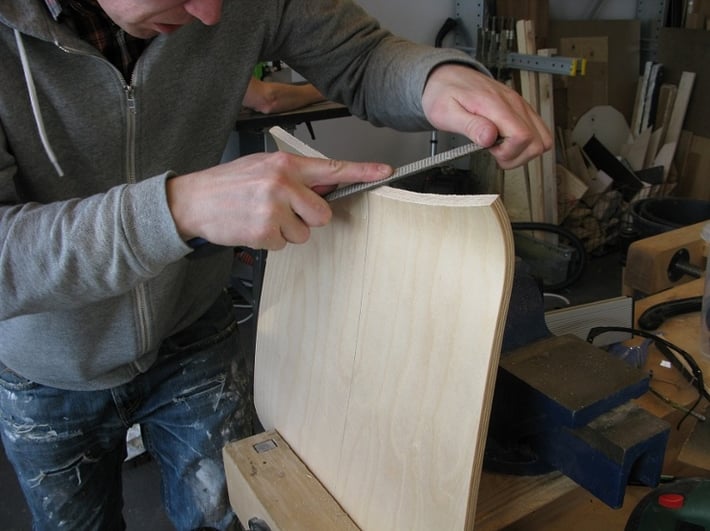 Different materials, including wood, were experiemented with during the process, to find the best solution.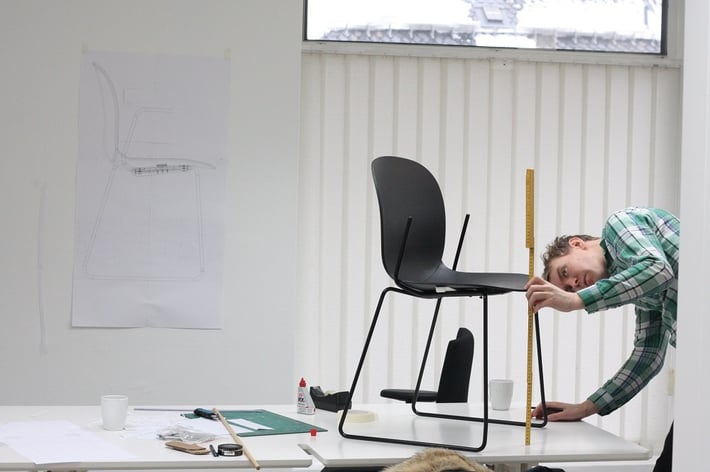 The Noor has several options when it comes to legs, but they all use the same fastening point on the seat, something which required deep thought and experimentation to acheive.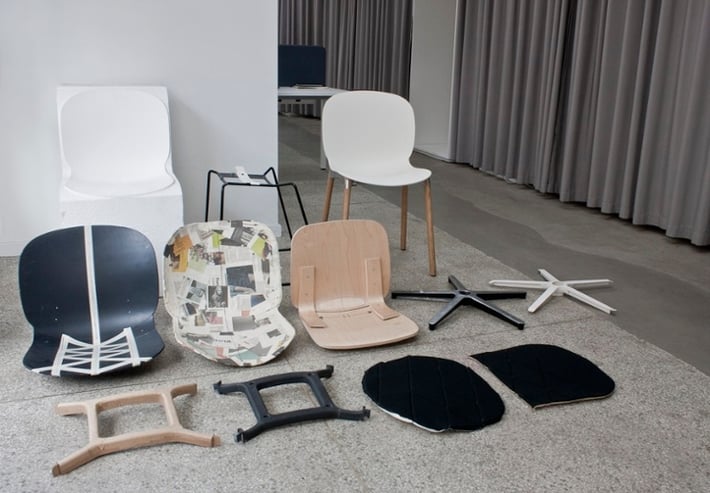 The different stages of developing the first prototype of the RBM Noor.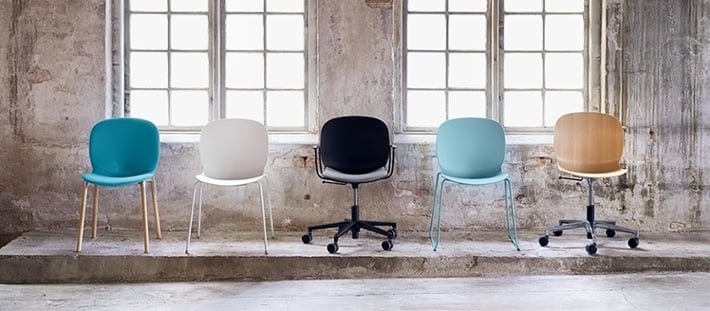 The Result: Stylish, versatile and inviting, the RBM Noor is a contemporary classic, and a winner of the"Best of the Best" Red Dot Design Award in 2013.
---
- Next Time -
Next week we will be focusing on the work environment, and how seating can be a feature, not just a function in the office. If you can't wait until then, download our full look book from the link below.
Posted by
Richard Ferris on 30-Nov-2016 11:58:00