Collaboration has always been an integral part of working practice. Through social connection and engagement, ideas are expanded and people begin to challenge themselves and each other to produce better output. An increasing body of research has shown that traditional collaborative workspaces are not providing the necessary atmosphere to harness maximum productivity. A move towards more versatile environments has been shown to improve productivity, wellbeing, and quality of work.
Continuing or workspace inspiration series, we turn to working environments for group activities, and what it takes to create a successful collaboration space.
Traditional Vs Modern Collaboration - Whats the difference?
What does it take to have a successful collaboration area? This question is frequently asked by facilities managers, architects and designers when tasked with designing workspaces. The answer, of course, lies in the function of the spaces.
Traditionally, the purpose of collaboration areas was for the dissemination of information to large groups of people and for group decision making. This includes conference rooms, lecture theatres and formal meeting spaces.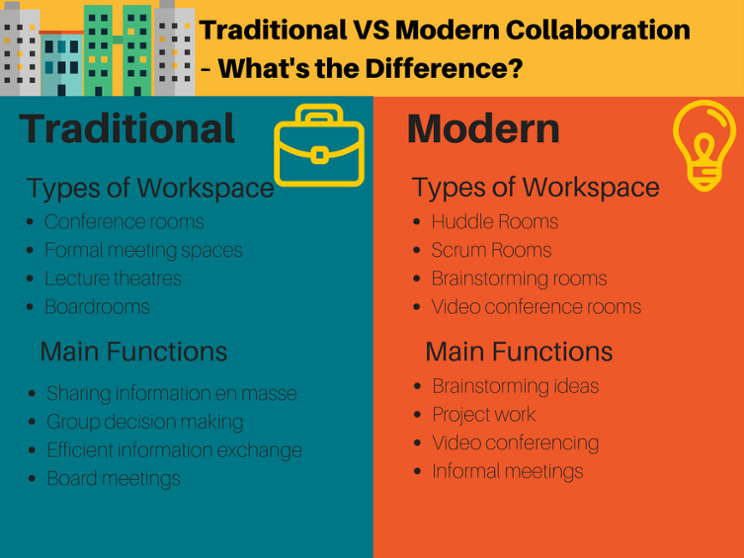 Recently, there has been a shift towards focusing on social engagement, away from a single directional flow of information and a more egalitarian approach. Modern collaboration areas include huddle, video conference, and brainstorm rooms, alongside areas for small unplanned meetings.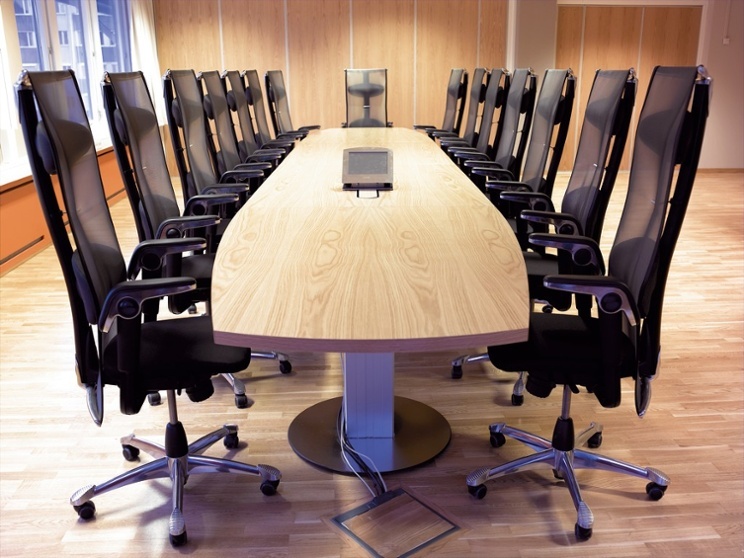 There is still place for the traditional collaboration spaces, such as boardrooms. Featured above, HÅG H09.
Aspects for a successful collaboration space
So how do you create a successful collaboration space?
We have identified four aspects to consider when designing or implementing a collaboration working area.
1. Technology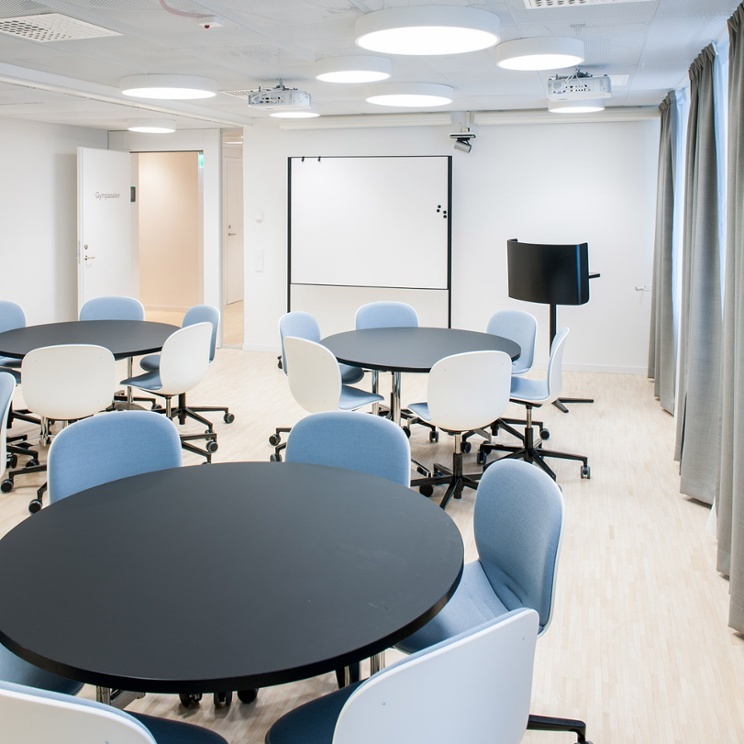 Video conferencing and projectors are standard equipment in most modern collaboration rooms. Utilising technology efficiently is key to a successful collab environment. Featured above, RBM Noor.
Understanding the role of technology is key to creating a successful collaboration zone. Ensuring participants have easy access to power and the internet are basic necessities in the modern workplace. Almost everything is done digitally and online, ignoring this will stifle creativity. Other considerations include:
Sharing Software – There are so many out there right now - Don't be a late adopter. You should constantly be evaluating the scene and checking if there anything you can use. Basecamp, Huddle, Smart Sheet as well as Google Docs online document sharing and good examples of collaborative software.
Visual Displays – Access to a projector or television screen gives people the ability to share digital information more effectively.
WIFI - No wifi no work – everything is done digitally and online. Ignore this and you stifle creativity.
Power - Gone are the days of a 3 week battery life on your mobile phone. Ensuring ample power supplies ensures that you aren't hampered.
2. Furnishings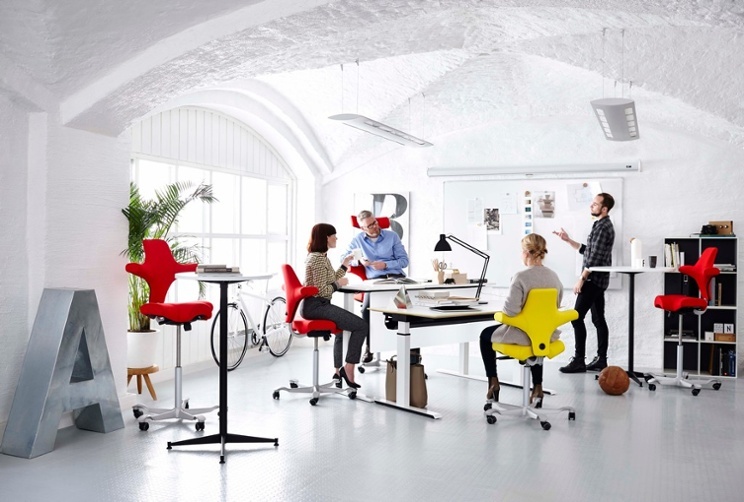 Multi level surfaces, visual displays, quirky objects and seating which promotes a variety of postures can all help stimulate minds in brainstorming spaces. Featured above, HÅG Capisco.
Brainstorming rooms are all about creativity, and are the fastest growing type of collaboration space. They should include:
Shelves and tables to hold reference materials.
Seating and tables promoting a variety of postures and groupings reflecting the informal nature of exchanges, encouraging innovation.
Seating should also be comfortable, warm and inviting, making people feel comfortable in their surroundings and able to work effectively.
Unusual or quirky elements to help the brain think laterally.
Whiteboards, write-on walls, or a chalkboard to display ideas and brainstorm on.
Pens, paper, scissors and other creative tools should be readily available for planning and idea sessions.
Atmosphere
Ensuring you have inviting colours, natural light and the right sized room can go alongway to creating the right atmosphere. Featured above, HÅG Capisco Puls.
Creating the right atmosphere is key. Make your room too big or too small and you can disturb creative juices. Having an array of different sized rooms gives flexibility and also means that space is utilised more efficiently, with the right amount of room for the right amount of people.
Lighting and colours also play a key role in this, which you can read more about here.
4. Amenities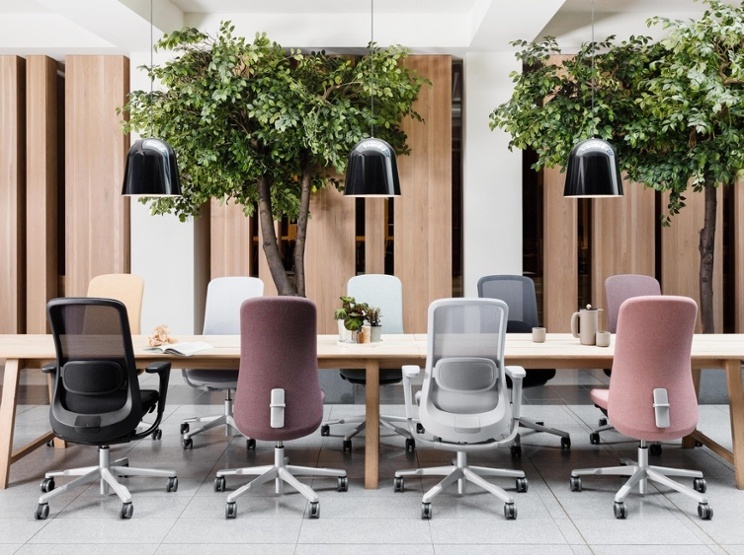 Strong coffee, strong lighting and a homely feel can all improve productivity in group areas. Featured above, HÅG SoFi & HÅG SoFi mesh.
Providing the right resources is essential in keeping productivity up. Access to good coffee, healthy foods and natural daylight go a long way to harnessing creativity and initiative. Other considerations include providing a visual connection to other working areas, to reduce any feelings of isolation. Making people feel at home is key.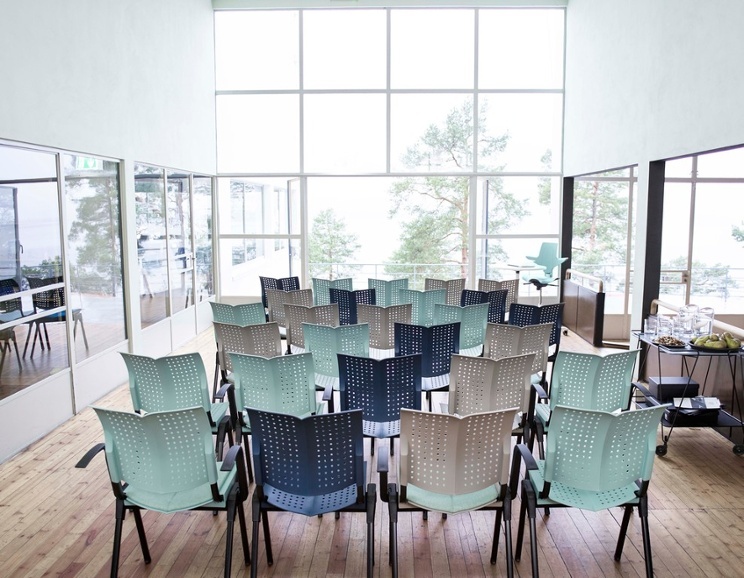 Even traditional collaboration spaces such as lecture rooms can benefit from the right amenities. Featured above, HÅG Conventio Wing & HÅG Capisco Puls.
When implementing modern collaboration spaces, it is important to clarify with employees how and when to use these group spaces, as there can be some confusion and ultimately disruption in productivity if these issues are not addressed.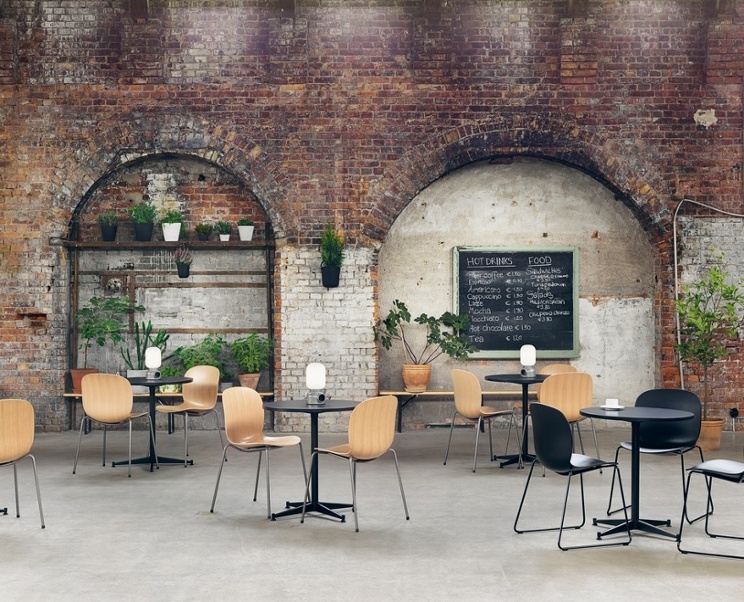 Cafeterias have increasingly been seen as an area of work, with informal meetings and discussions taking place there. Featured above, RBM Noor.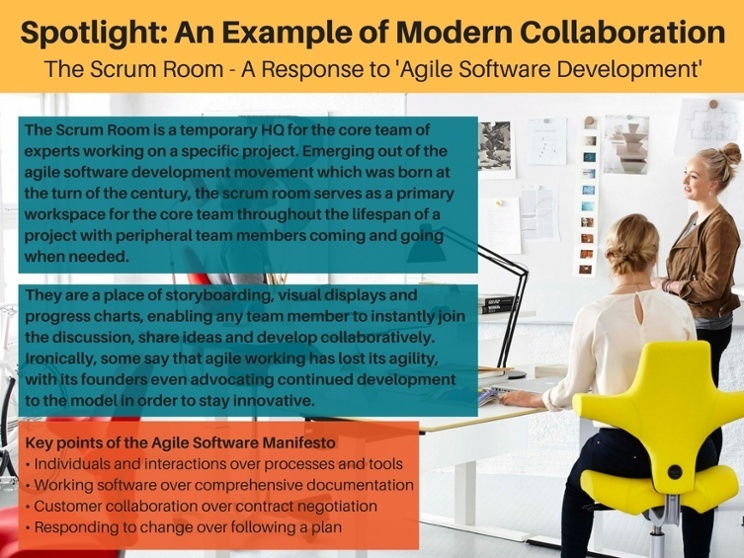 Social spaces can often feel unfamiliar, not feeling like places where honest work can take place. Employee's may be wary of entering these areas for fear of looking like they are slacking. It is important to educate and create a workable system to counter these problems.
Getting it right though can yield great results, increasing cooperation, a sense of togetherness and ultimately an advantage over your competitors.
Posted by
Richard Ferris on 20-Dec-2016 09:29:00